Drawing Software Information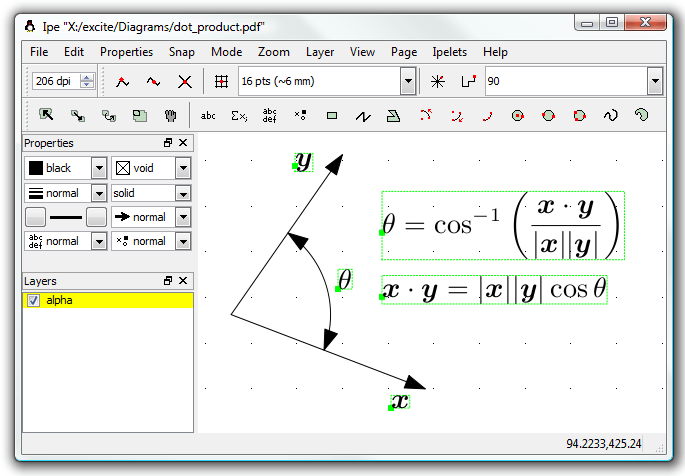 Drawing software aids in creating illustrations using vectors and/or rasters in two or three dimensions; illustrations are often represented as charts, diagrams, graphs, and images. This type of software also includes drafts of technical drawings and information regarding materials, processes, dimensions, and tolerances as they apply to application-specific conventions.
Specifications
Drawing software is a key element in design and assembly processes for engineering and manufacturing companies. Drawings are a fixed point for accuracy and scaled to size. A properly scaled engineering drawing is a representation of an object's physical dimensions; this helps speed the production process as dimensions tend to be more precise and materials more consistent.
Other specifications to consider for drawing software include accuracy, which is usually expressed as a percentage, and repeatability.
Applications
Many applications use drawing software, including:
automotive
shipbuilding
aerospace
industrial and architectural design
prosthetics
home construction and floor-plan drawing
technical drawings
mechanical drawings
landscaping
Drawing software can also be used for other, unlisted applications as well.
Types
There are different types of drawing software to choose from depending on the application. Some of the most well-known drawing software options include:
computer-aided design (CAD)
mechanical computer-aided design (MCAD)
computer-aided manufacturing (CAM)
AutoCAD
C++
Other, raster-focused software is also commonly used; this type of drawing software includes tools like Adobe Photoshop, MS Paint, and GNU image manipulation program (GIMP). Other, unlisted types of drawing software are also commonly available.
Features
Common features available with drawing software often include layout retention, text-to-speech conversion, batch conversion, auto-indexing, and editing and printing abilities. Newer drawing software programs include intelligent objects preprogrammed to align on the computer screen and connect the appropriate lines, allowing the illustrator or drafter to move the objects around rather than actually drawing.

Many drawing software products may come with special features—like TWAIN, an interface standard for Microsoft Windows and Apple Macintosh computers that allows imaging hardware devices such as scanners and digital cameras to communicate with image processing software. Other special features may also be available depending on the manufacturer and application.
Related Information
Electronics360—New 3-D Printed Automotive Components Could Improve Fuel Efficiency, Reduce Carbon Emissions
Electronics360—3-D Printing Aircraft Parts for Etihad Airways
IEEE Spectrum—Why Software Fails