MSDS Software Information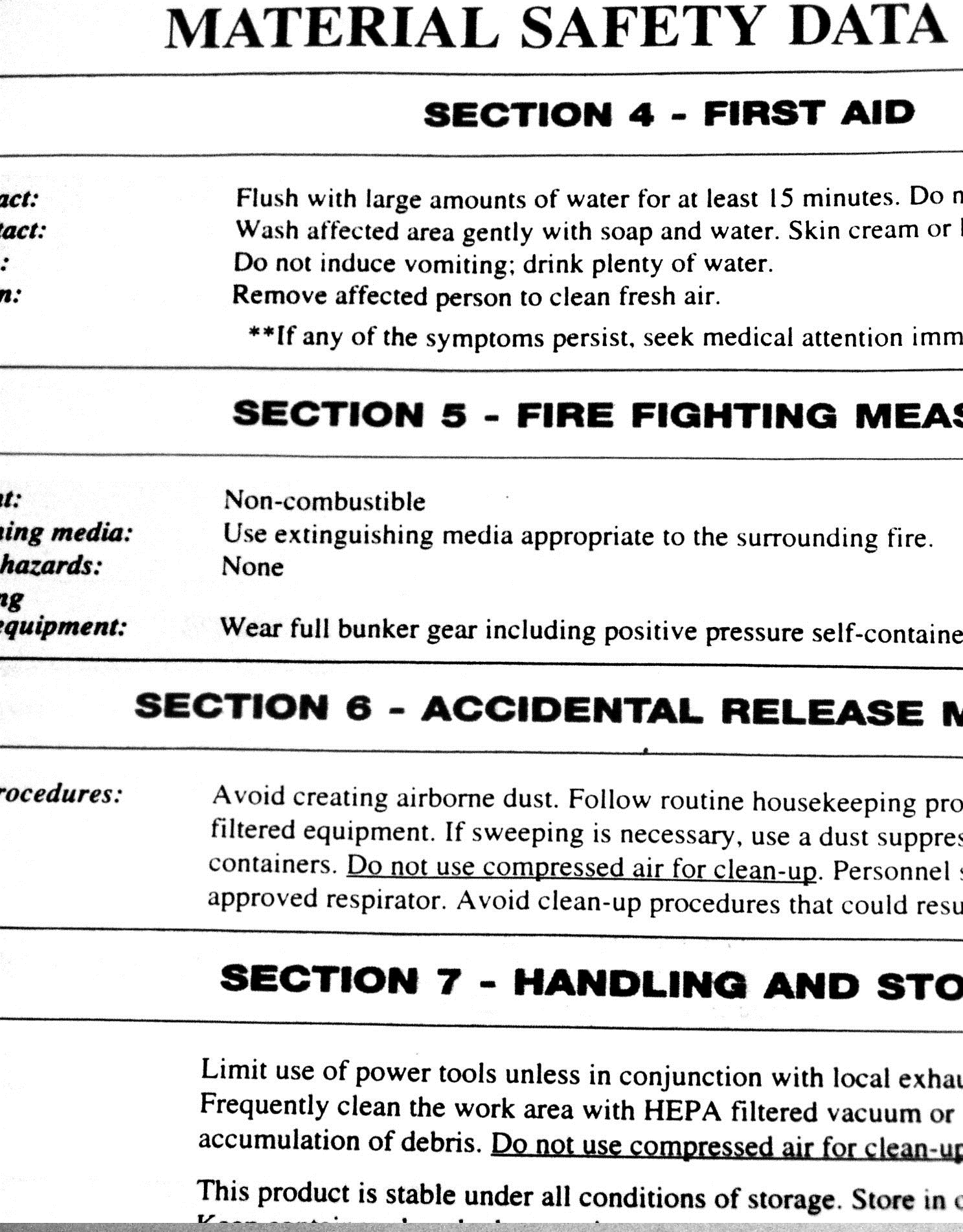 MSDS software is used to create, manage, and distribute material safety data sheets (MSDS) for chemical products. Enterprise-wide applications are designed to interface with an enterprise resource planning (ERP) system and individual inventory and sales modules.
Standards
Many types of MSDS software apply standard rule sets, company-specific rules, and product classification methods to create material safety data sheets. Reporting about hazardous air pollutants (HAP) and volatile organic compounds (VOC) is available, and may comply with requirements from the U.S. Environmental Protection Agency (EPA) and the Superfund Amendments and Reauthorization Act (SARA).
Features
Hosted MSDS software is similar to enterprise-wide applications, but requires periodic updates and application maintenance. Web-based solutions often use active server pages (ASPs). MSDS software differs in terms of authoring features and capabilities. Tools for creating material safety data sheets may allow users to also author technical data sheets (TDS), hazard labels, and transport emergency cards, or Tremcards. Some MSDS software provides product registration capabilities, MSDS-compliant phrases in multiple languages, and global regulations.
Other applications incorporate product classifications from the European Union (EU), Canada's Workplace Hazardous Materials Information System (WHMIS), and the United Nation's Globally Harmonized System (GHS). Authoring features may also cover International Uniform Chemical Information Database (IUCLID) data registration, transport classification, and support of EU Registration, Evaluation, Authorization and Restriction of Chemicals (REACH) documents.
Specifications
Management and distribution capabilities are important to consider when selecting MSDS software. MSDS management tools include:
role-based security, user-defined workflows, and multi-tier SARA reporting
chemical and formulation management
revision tracking, formulation tracking, and MSDS version tracking
raw materials management
MSDS distribution tools are designed to circulate documents throughout an organization. Some applications automatically distribute material safety data sheets whenever a sales order is generated. Others allow customers to define more specific distribution rules. Distribution capabilities for MSDS software may also include support for handheld devices such as personal digital assistants (PDAs) and for computer file formats such as PDF, XML, HTML, and RTF. Additional features for MSDS software include document loading, chemical labeling, country-specific template libraries, and global regulatory assessment. Document loading enables chemical companies to load legacy material safety data sheets into new MSDS software. Chemical labeling software incorporates chemical abstract service (CAS) data such as CAS numbers. Country-specific templates are used to generate documents such as MSDS, TDS, and Trem cards. MSDS software for assessing chemical formulations against global regulations and inventory requirements is also available.
Related Information
CR4 Community—Sampling Dangerous Materials
Image credit:
Jeffrey M. Vinocur / CC BY-SA 3.0