Thermoforming and Vacuum Forming Equipment Information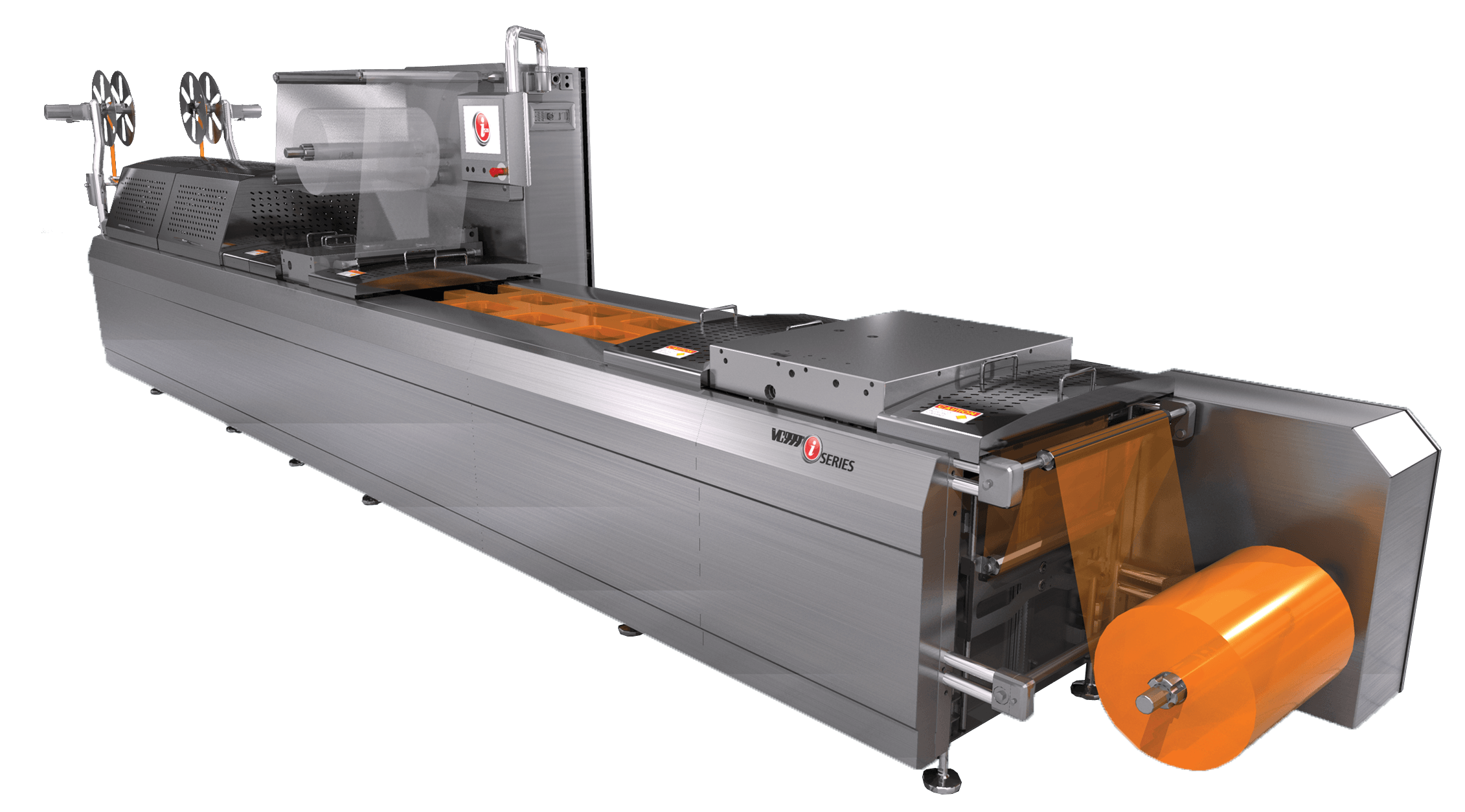 Thermoforming equipment and vacuum forming equipment forms thermoplastic sheets or films over molds into finished shapes. First, the thermoplastic sheet or film is heated with electric, infrared, or natural gas heaters. Next, the thermoplastic material is stretched over a temperature-controlled, single-surface, aluminum mold. When the thermoplastic film is cooled, the formed part is trimmed from the sheet. Typically, the unused trim is reprocessed for subsequent use.
Types
There are several basic types of thermoforming equipment and vacuum forming equipment.
Pressure forming equipment applies a flow of positive air pressure between the mold's surface and the thermoplastic sheet or film.
Vacuum forming equipment applies negative air pressure between the mold and thermoplastic.
Twin-sheet forming equipment combines two thermoplastic sheets into a uniform part.
Drape forming equipment is used to produce parts with a gradual bend.
Thermoforming equipment and vacuum forming equipment that use free blowing or simple-sheet bending techniques are also available.
Specifications
Selecting thermoforming equipment and vacuum forming equipment requires an analysis of product specifications, features, and approvals. Thermoformer product specifications include:
forming area
depth of draw
sheet width
material thickness range
machine dimensions
machine height
air pressure
Air consumption, power consumption, main supply voltage, knife length, and clamping force are additional parameters to consider when selecting thermoforming machines. Typically, product output rates are measured in pieces per minute or pieces per hour. Some thermoformers feature robotic part handling, horizontal stacking, or multi-zone heaters. Others include a pneumatic or mechanical roll lift. A thermoforming machine with quick tool-change capabilities and a programmable logic controller (PLC) is a good choice for many applications.
Materials
Thermoforming equipment and vacuum forming equipment use two basic types of thermoplastic materials: thin-gauge and thick-gauge. Thin-gauge thermoplastics are delivered in rolls and have a thickness less than 1.5 mm. Thick-gauge thermoplastics are delivered as stackable sheets that vary in thickness between 1.5 mm and 3 mm. Thin-gauge materials are used to produce rigid or semi-rigid parts for applications such as disposable packaging. Thick-gauge or heavy-gauge materials are used in automotive, consumer products, and electrical enclosure applications. Specialized processes such as twin-sheet forming are used to produce hollow or double-walled parts. Typically, thermoforming equipment is used with plastics such as acrylonitrile-butadiene-styrene copolymer (ABS), high-impact polystyrene (HIPS), high density polyethylene (HDPE), high molecular weight polyethylene (HMWPE), polypropylene (PP), polyvinyl chloride (PVC), polymethyl methacrylate (PMMA), and polyethylene terphthalate modified with CHDM (PETG).
Standards
In terms of approvals, thermoforming equipment and vacuum forming equipment often bear marks from organizations such as Underwriters Laboratories (UL) or the Canadian Standards Association (CSA).
Related Information
CR4 Community—Plastic Thermoforming | Plastic Contract Manufacturing 101
Engineering360—Thermoplastic Composite Welding Technique
Image credit:
Jwallingford1 / CC BY-SA 3.0