Optical Channel Monitors Information
Optical channel monitors (OCM) measure channel power, wavelength, and optical signal-to-noise ratio (OSNR) for individual channels in dense wavelength division multiplexing (DWDM) networks. They provide feedback to control network elements, facilitate the monitoring of signal dynamics, define system functionality, and identify performance fluctuations. All these activities assist in optimizing performance, stabilize channel powers, and isolate physical fault sections. OCMs are also sometimes called optical performance monitors.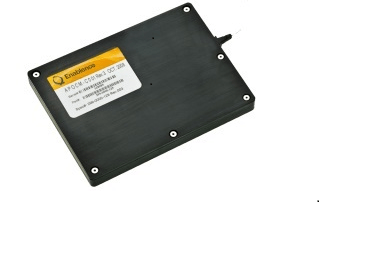 OCMs feature in optical performance monitoring (OPM) applications for DWDM and switching systems found in next generation networks (NGN). OPM centers focus on analyzing the quality of a data channel. This is achieved through the assessment of its optical characteristics without directly viewing the sequence of bits under transmission. This improves control and the ability to manage physical fault layers in optical transmission mechanisms.
OPM supports communications ensuring proper switching when using reconfigurable optical add-drop multiplexers. Furthermore, they set the levels for dynamic equalization of optical amplifier gain and generate system alarms and error alerts for lost channels or channels falling outside the parameters. This is accomplished by OCMs estimating the strength, wavelength, and optical signal-to-noise ratio.
The configuration for OCMs was developed at Bell Labs. The integration of the technology for spectrum analysis has the following advantages:
Repeatable readings
Fast scan speed
Enhanced reliability
Proven manufacturability
Types
Optical channel monitors are differentiated on the basis of the characteristics they support. Rapid scanning OCM models produce low-resolution samples of an optical channel, classifying basic attributes such as the peak wavelength and optical signal strength. By contrast, slow scanning versions deliver enhanced resolution data that aids in defining advanced traits such as OSNR, unit structure, loss measurements, and dispersion.
OCMs possess the ability to improve DWDM network and system function by engaging an array of methods, including:
Offering real time feedback along with control of setup elements. This drives robust system development and helps reduce downtime and facilitates operational cost savings.
Providing critical data regarding optical transmission signals in DWDM networks. The generated data aids in determining functionality. It identifies performance drift when it occurs and serves as feedback data to control elements in the structure.
Covering a broad selection of spectral bandwidths as well as channel spacing applications.
Some of the devices feature proprietary thin-film interference technology. They may be combined with micro-actuators as well as high-speed electronics. Standard OCMs of this category possess the capacity to scan an assortment of wavelength channels. Moreover, they quantify the signal strength and optical signal-to-noise ratio indicators.
Select OCM versions create continuous wavelength scans along with built-in wavelength references relying on approaches based on optical tunable filters. By engaging high-isolation filters and high-grade detectors, the instruments balance channel power when it comes to determining precision and dynamic range. Employment of built-in filter drivers offers for the control of and interfacing with data-processing electronic tools.
Other OCMs engage light from primary transmission lines to couple light emanating from fiber via blazed fiber gratings. The light is focused on a detector array possessing district wavelengths to deliver direct spectral measurement values. The raw data taken from this array is then subjected to analysis by a digital signal processor located on-board. Output consisting of channel and spectral information forming a set of electrical pins is then sent to the system.
Software operating such elements plays an integral part in optimizing functionality. The use of advanced algorithms and coding practices enhances optical data processing and host setup communication. This enables:
Maximum OSNR range and precision
Exact calculation of high power separation channels
Rapid data processing reducing scan time
1xN port switch control
Distinguishing between channels and filtered ASE peaks
Computing total in-band signal strength
Features
Optical channel monitors may feature a number of attributes, including:
Optical signal strength accuracy
Absolute power accuracy
Fiber length
Optical connector type
Electrical interface
Standard or high resolution
Bandwidth flexibility
DPRAM interface
RS232 interface
Switching control ports
High-speed channel power monitoring
PLC based DMUX filtering
Polarization dependent loss
Noise floor
Storage temperature
Interface specification
Fixed fiber grating
Environmentally stable PLC (power line communication) technology
Concurrent monitoring of component wavelengths
Built-in temperature controller
Applications
OCM units are deployed in fields requiring the enhancement or monitoring of the performance of DWDM networks to ensure their efficient and proper operation.
Image credit: