Marine Lanterns Information
Marine lanterns are fixed, all-weather lighting devices used to aid navigation on the water. They are designed for use as aids-to-navigation on small buoys and in marinas, rivers, harbors, and aquaculture installations to mark dredging operations and for a host of other applications where hazard lighting is required. They may meet Class A and B applications and deliver brightness and intensity of up to 18 nautical miles.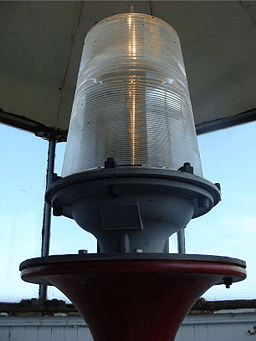 Solar marine lanterns have highly leveraged the use of LEDs and solar energy technology. A marine lantern could likely be the perfect combination for these technologies. Solar energy is bountiful and can be counted on for a reliable unobstructed power source. LEDs are compact, use relatively little power, and when packaged together properly can withstand some of the harshest weather conditions.
Wired/cabled marine lanterns are available as a traditional and reliable choice for where high luminous applications and long running hours are required.
Colors and Visibility
Marine lanterns are available in a variety of colors to suit navigation or marker applications. Common colors include red, green, white, yellow, and blue.
A key differentiating specification for marine lanterns is the distance from which the lantern can be seen. United States Coast Guard (USCG) approved Class A lanterns can be seen up to 5 nautical miles away. Class B lanterns can be seen up to 3 nautical miles away.
Many marine lanterns operate as a continuous marker or can be set to over 200 rhythmic flashing settings to conform to the Association of Lighthouse Authorities (IALA) flash guidelines. Marine lanterns meet the Aids to Navigation (AToN) and Private Aids to Navigation (PAToN) recommendations established by the International Association of Lighthouse Authorities (IALA).
Image credit:
Niagara / CC BY-SA 3.0