Programmable Unijunction Transistors (PUT) Information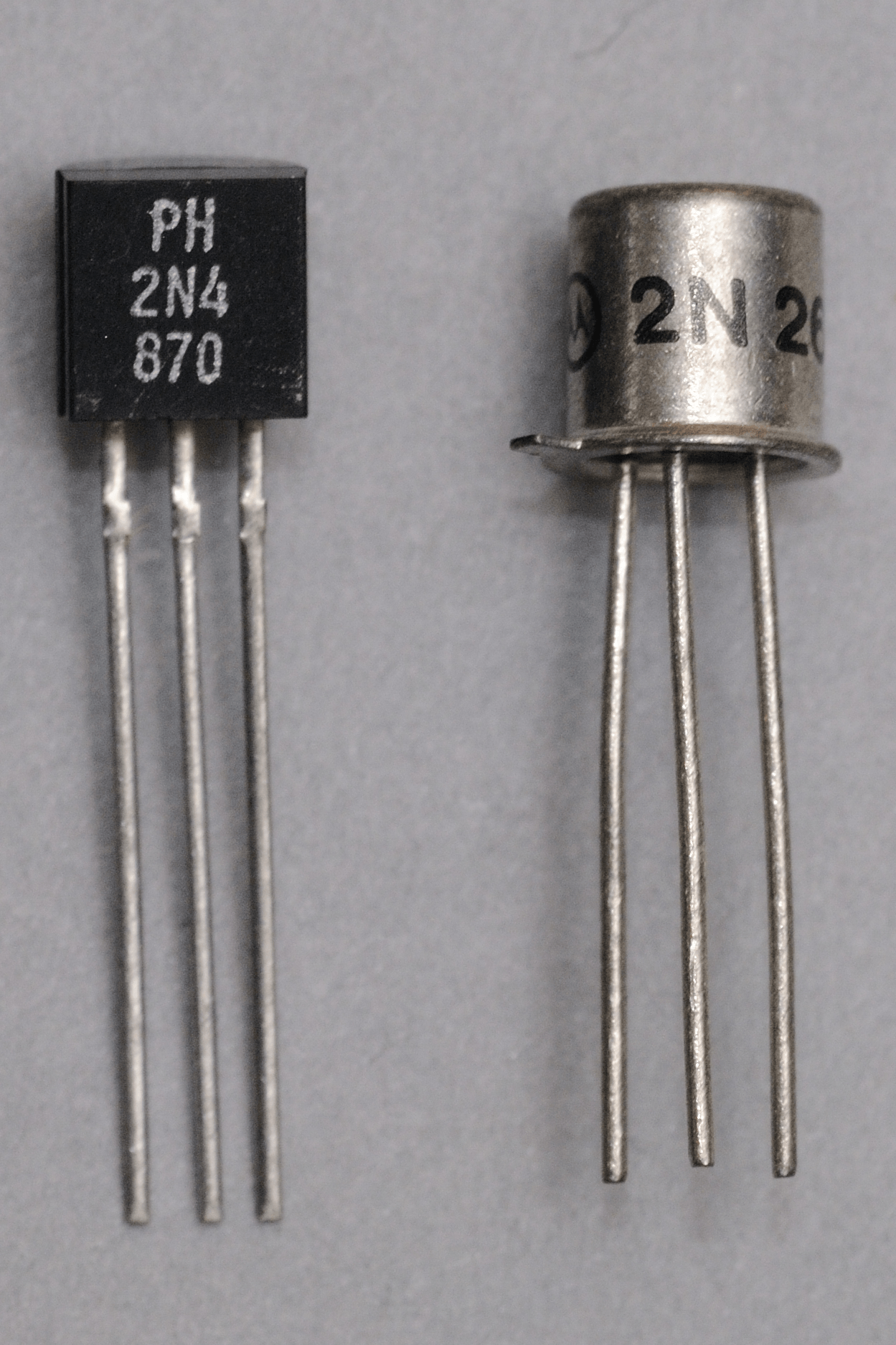 Programmable unijunction transistors (PUT) are three-terminal thyristors that are triggered into conduction when the voltage at the anode exceeds the voltage at the gate. The PUT is similar to the unijunction transistor (UJT), but its intrinsic standoff ratio can be set by two external resistors. Hence, the name "programmable" is used. A PUT is a more advanced version of a UJT. In a PUT, operating characteristics such as base-to-base resistance, intrinsic standoff voltage, valley current, and peak current can be programmed by setting the values of two external resistors.
Applications
Applications for PUTs include:
thyristor triggers
oscillators
pulse
timing circuits with frequencies up to 10 kHz
An integrated circuit can include not only an integrated circuit chip, but also a circuit transistor such as a PUT.
Specifications
Performance specifications for PUT include:
peak current (with RG of 10K ohms and 1M ohms)
valley current (with RG of 10K ohms and 1M ohms)
gate-to-cathode forward voltage
gate-to-cathode reverse voltage
gate-to-anode reverse voltage
anode-to-cathode voltage
peak non-repetitive forward current
peak repetitive forward current
peak repetitive forward current
DC forward anode current
DC gate current
power dissipation
storage temperature
operating junction temperature
PUTs can be packaged individually or in standard packaging for high-volume requirements, such as automatic insertion equipment.
Standards
PUTs that meet U.S. military specifications (MIL-SPEC) are manufactured according to standards described in MIL-STD-750 (Test Method Standard for Semiconductor Devices) and MIL-HDBK-6100 (Military Handbook, List of Case Outlines and Dimensions for Discrete Semiconductor Devices). Like other components made of semiconductor material, PUTs that are marketed in European Union (EU) nations should be manufactured in compliance with the Restriction of Hazardous Substances (RoHS) and Waste Electrical and Electronic Equipment (WEEE) directives. RoHS requires all manufacturers of electronic and electrical equipment sold in Europe to demonstrate that their products contain only minimal levels of the following hazardous substances: lead, mercury, cadmium, hexavalent chromium, polybrominated biphenyl, and polybrominated diphenyl ether. By definition, lead-free devices contain less than 1,000 ppm lead by weight.
Related Information
CR4 Community—Is OSB Suitable for Underlayment of the Earthscapes Vinyl Roll Sheets?
CR4 Community—Tata Indigo Battery Problem