Biometric Sensor Chips Information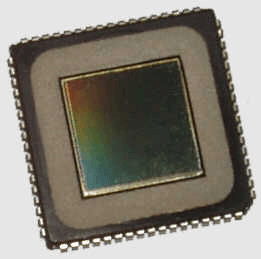 Biometric sensors are semiconductors with embedded algorithms that are used in security systems or environments that require user authentication. They produce electrical signals from fingerprints or other physical characteristics in biometric access control systems. Biometric sensors consist of an array of tiny electrodes and an analog-to-digital converter (ADC) that digitizes information from the sensor array. In fingerprint access control systems, the user presses an index finger to a scanning device that includes a biometric sensor. The varying capacitive values across the sensor array are then converted into an image of the fingerprint. Other components of the biometric access control system then compare the image to a stored template.
Specifications
Selecting biometric sensors requires an analysis of product specifications and features. Specifications include:
resolution
size
image area
operating current
standby current
voltage
frame rate
operating temperature
programmable gain
signal-to-noise ratio
interfaces
integrated circuit (IC) package type
Types
Universal serial bus (USB), serial peripheral interface (SPI), and 8-bit multipoint control unit (MCU) are popular interfaces. IC packages use through-hole technology (THT) or surface mount technology (SMT) and include package types such as low quad flat package (LQFP).
Features
In terms of features, some biometric sensors are supplied with software development kits. Others have a waterproof or abrasion-resistant housing for outdoor applications. Products with a low-power sleep or standby mode send an interrupt signal only when a finger is detected.
Applications
Applications for biometric sensors include:
computer and network security
building and facility access
mobile device security
government and military identification
medical records
kiosks
point of sale (POS) terminals
Standards
Products comply with many different regulatory requirements and quality standards. In the United States, biometric sensors meet FCC-B guidelines from the Federal Communications Commission (FCC). They may also meet U.S. military specifications (MIL-SPEC) and standards (MIL-STD). In Europe, biometric sensors bear the CE Mark to indicate compliance with relevant European Union (EU) directives regarding electromagnetic interference (EMI) and radio frequency interference.


Related Information
Electronics360—NEXT Biometrics and Innolux to Mass-Produce Flexible Fingerprint Sensors
IEEE Spectrum—Special Report: Hacking the Human OS
IEEE Spectrum—Medtronic Wants to Implant Sensors in Everyone
IEEE Spectrum—The Pursuit of Corporate Happiness
Image credit:
NobbiP / CC BY-SA 3.0