Package Testing Services Information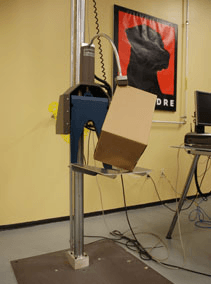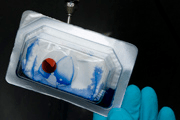 Impact Handling. Image Credit: Compadre Medical Device Package Testing. Image Credit: DDL
Packaging protects the contained product from various hazards while being shipped or stored. The safety of the product depends on the appropriateness and durability of the packaging. Package testing services ensure the strength and durability of packaging in a variety of hazardous environments. The main goal of package testing is to optimize the performance of the entire package system, ensure the product is free from damage and identify the best material to use. Many package testing services also offer consulting on package manufacturing such as finding a balance between the package cost and the product protection, reducing package waste and overall supply chain cost, as well as optimizing the package to ensure the smallest carbon footprint. Product design plays a major role in the design and use of packaging. Determining the fragility of the product is the first step in package testing; a more rugged product requires less packaging.
Testing
Packages undergo testing in a variety of environments which could cause damage to contained products. Testing includes:
Vibration and shock- protection from movements of shipping and storage

Moisture and humidity- protection from exposure to liquids

Temperature- range of transportation and storage temperatures

Strength and durability- material response to rough handling.

Integrity- resistance to tearing and leaks.

Environmental impact- material interaction with transportation and disposal environment

Biological impact- material interaction with product including ability to be sterilized

Shelf life- life span of material in storage
Testing is done in a laboratory setting and validated through field testing.
Standards
The industry the packaging will be used in must be considered when choosing an appropriate package. Special testing may be required for packages containing:
Biological samples

Refrigerated items

Food and beverage

Radioactive materials

Hazardous materials