About
AEG Power Solutions - The right POWER CONTROLLER for any application.

Turn to AEG Power Solutions for world-class systems and solutions for industrial, IT, solar and high-tech power controller applications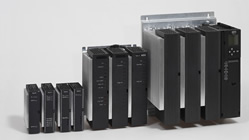 For nearly 125 years, AEG Power Solutions has tackled the changing electrical demands of industry. Today is no exception. With advanced power systems and controllers from AEG Power Solutions, you can produce ever-more sophisticated products in a world that demands smarter energy usage. Your manufacturing processes can thrive with unprecedented efficiency, reliability and precision.
Since the creation of AEG Power Controllers in 1887, the company has established a track record of serving customers with rugged, reliable systems and solutions. From the introduction of the world's first single-phase and three-phase thyristor AC converters during the 1960s through the launch of the revolutionary Protect family of modular, redundant and scalable rectifier systems for industrial applications in 2008, AEG Power Solutions has continually established industry benchmarks for power solutions engineering. The Thyristor Power Controllers of the Thyro-Family control electrical power, current or voltage with high precision and reproducibility and are ideal for applications such as heating, melting and bending.
Whether in traditional areas or for special applications such as direct heated melting, float glass, cooling channels, container glass or glass bending and printed glass drying, AEG Power Controllers have proven themselves for years. Even for newer applications and emerging technologies, customers trust the solutions and the experience of AEG Power Solutions
More than a Century of Engineering Experience Worldwide
The AEG Power Solutions group offers a unique, comprehensive range of power systems and solutions including combined AC and DC power solutions, modular telecom power systems, industrial chargers and DC systems, as well as UPS, power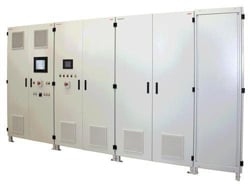 controllers and inverters for solar applications. From world-class systems to highly reliable turnkey technology, AEG Power Solutions delivers competitive, cost-effective, customer-driven solutions. Committed to excellence, the group's 250engineers and project managers offer a wide range of R&D and application engineering skills with more than 70 registered active patents in power conversion.
Recently consolidating the portfolios previously sold under the Saft Power Systems and AEG brands, AEG Power Solutions USA, Inc. helps customers worldwide meet their power challenges with innovative, world-class power solutions. Backed by more than a century of innovation and customer service, AEG offers a full-range of reliable, cost-effective solutions, from power conversion modules and high-reliability UPS systems to industrial chargers and DC systems.
Supplier Directory Categories
AEG Power Solutions USA, Inc. is also listed in these categories: