About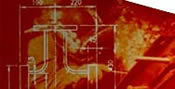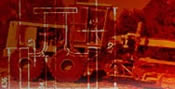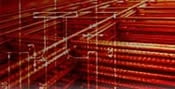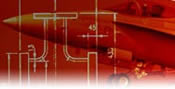 AMPCO METAL was founded in Milwaukee, Wisconsin in 1914 and pioneered the development and commercialization of aluminum-bronze and other copper-base alloys. Today our company operates throughout the Americas, Europe, and Asia providing customers small and large with premium-quality materials and reliable service and delivery. In addition to our primary business of raw material distribution, we also provide engineering support and value-added services including rough and finish machining of parts.
Through a combination of consistent metallurgical control and melting know-how, our proprietary AMPCO® specification is produced with unique microstructure, largely attributable to the phases present in the alloys. The desirable phases in cast aluminum-bronzes are identified as alpha, beta, and intermetallic compound. The configuration, retention, and distribution of the phases determines whether the alloy is a premium AMPCO® product or a generic substitute. Use of AMPCO® alloys has been proven to extend the service life of production equipment and service components 40% - 80% compared with parts produced with generic materials, and users in the know "Specify AMPCO®".
We stock a full assortment of continuous cast bar and rod, extruded bar and rod, forged plate, and other products in various grades including: AMPCO® 18, AMPCO®21, AMPCO® 25, AMPCO® M4, AMPCO® 45, and the AMPCOLOY® series of copper-base alloys including AMPCOLOY® 940, AMPCOLOY® 944, and beryllium-copper AMPCOLOY® 83. The AMPCO® series is commonly specified for stainless steel metal forming and other wear applications (bearings, bushings, wear plates, etc.); the AMPCOLOY® series is commonly specified for automated welding lines and other applications requiring high conductivity and hardness (injection molding, etc.).
"Specify AMPCO®"
Supplier Directory Categories
AMPCO METAL is listed in these categories: