About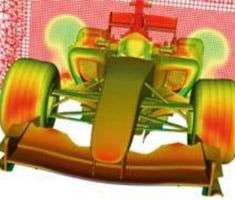 Today's business environment is rife with competitive challenges, customer requirements and financial pressures. This combination of factors has resulted in the need to find new methods for engineering more innovative products and manufacturing processes — while minimizing costs and time to market. Virtually every industry now recognizes that a key strategy for success is to incorporate computer-based engineering simulation early in the development process, allowing engineers to refine and validate designs at a stage where the cost of making changes is minimal.
At ANSYS, we bring clarity and insight to customers' most complex design challenges through fast, accurate and reliable simulation. Our technology enables organizations to predict with confidence that their products will thrive in the real world. They trust our software to help ensure product integrity and drive business success through innovation.
Every product is a promise to live up to and surpass expectations. By simulating early and often with ANSYS software, our customers become faster, more cost-effective and more innovative, realizing their own product promises.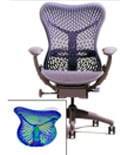 ANSYS develops, markets and supports engineering simulation software used to foresee how product designs will behave and how manufacturing processes will operate in real-world environments. We continually advance simulation solutions by, first, developing or acquiring the very best technology; then integrating it into a unified and customizable simulation platform that allows engineers to efficiently perform complex simulations involving the interaction of multiple physics; and, finally, providing system services to manage simulation processes and data — all so engineers and product developers can spend more time designing and improving products and less time using software and searching for data.
Engineering simulation is our sole focus. For more than 40 years, we have consistently advanced this technology to meet evolving customer needs.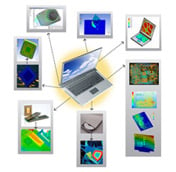 More than 40,000 customers around the world use ANSYS software. These include 96 of the top 100 industrial companies on the FORTUNE 500 list. Our customers represent a wide range of industries, including aerospace, automotive, electronics, energy, materials and chemical processing, turbomachinery, academia, civil engineering, consumer products, healthcare, sports, and others.
What customers are doing with our technology is impressive: alternative engines for cars, new composite materials with amazing properties, energy-efficient buildings that reduce the carbon footprint, and innovative household appliances with features that go beyond mere improvement, to name just a few.
Supplier Directory Categories
ANSYS, Inc. is also listed in these categories:
Technical Articles


Advances in Core CFD Technology
(Engineering and Scientific Software)
Product developers may see it as a perfect storm of challenges: increased product complexity, tighter quality requirements, and higher yield and productivity indexes. Even with such constraints,... (
View Full Article
)