About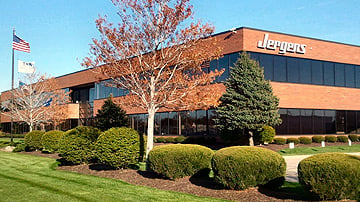 ASG, Division of Jergens, Inc.
has been offering products and solutions for assembly since 1976. With headquarters in Cleveland, Ohio (USA) subsidiaries in Shanghai (China) and Mumbai (India) , and sales offices in Mexico and Europe, ASG offers a complete line of torque control screwdrivers, workstation accessories, production aides, and precision fastening equipment through ASG Assembly, Industrial, Precision Fastening, and Automation Product Groups.
ASG's parent company Jergens, Inc. originally introduced the American assembly market to torque control screwdrivers in the 1970s when it became the only North American distributor for Japanese manufacturer HIOS® (Innovative Technology for Turning the World) whose product line includes high quality torque control screwdrivers and digital torque meters. Today, ASG is still proud to be a HIOS® Premier Provider in North America, carrying a large selection of HIOS® brand high quality torque control screwdrivers, bits, and torque testers in the Assembly Product Group.
In 2010, ASG made the transition from wholesale distributor to manufacturer with the acquisition of MicroTorq, LLC, a leading manufacturer of precision torque and angle DC electric fastener systems. The MicroTorq line was trademarked by ASG as X-PAQ™, an acronym for Precision — Accuracy — Quality (what customers can expect from the X-PAQ™). Today, ASG X-PAQ™ systems — combined with SD2500 Series transducerized DC electric screwdrivers — are the core product offering in the Precision Fastening Product Group, with the controllers and accessories being engineered and manufactured at our headquarters facility in Cleveland, Ohio.
In 2013, ASG has expanded its Industrial Product Group to include Fiam brand premium quality pneumatic torque control screwdrivers and nutrunners, related industrial air tools and accessories. Fiam Utensili Pneumatici spa is well-known throughout Europe as the manufacturer covering the widest torque range of air tools in the world. ASG is proud to be the Fiam Exclusive Master Provider in North America for their line of air tools and accessories.
Supplier Directory Categories