About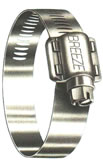 A-Z Factory Supply is all about convenient one-stop shopping with the personal touch that our larger competitors can't provide. Just think of us as your friendly neighborhood industrial supply dealer. Sort of like the Avon lady, but instead of fragrances and makeup, we're carrying a huge toolbox full of supplies. Of course, if you're looking for makeup or fragrances, we might have some items that could work (although we wouldn't necessarily recommend it).
We have the stuff! Over 180,000 products from more than 650 major manufacturers can be ordered from us.
Get it fast! 100% of in-stock items ship the same day if order is received by 2:00 PM central standard time.
If the manufacturer guarantees it, so do we. AZ Supply honors all manufacturer warranties to ensure our customers' happiness.
AZ employees know their stuff! Our thorough industrial products knowledge can help solve any ordering or industrial supply issue.
We've used our own research and customer feedback to focus our product offering in areas that are relevant to today's primary industrial needs. Of course, we realize that our inventory changes will require us to discontinue some items (our apologies, Mr. Flintstone, but we don't carry replacement parts for Brontosaurus Backhoes anymore). However, we think you'll agree that it is the best step in the right direction.

We offer a huge variety of hose clamps for every application you can think of, and some you probably haven't. Forgot your belt this morning? Use a hose clamp. » learn more


Better safe than sorry, that's what we always say. Ok, everyone says that, but that's only because it's true. » learn more

From cleaning to lubricants to heating and cooling, we've got a can for every need.
» learn more

Pallet trucks, conveyors, and more. Great for moving heavy objects and machinery. Also great for riding across your work floor like a scooter in between heavy loads.* » learn more

Our saws and blades cut faster and cleaner, so you finish your work quicker and smoother.
» learn more

Perfect for storing all of your AZ industrial supplies. Perfect for storing other supplies as well, but especially perfect for AZ supplies.
» learn more

Keep your cutting tools running smoother for longer, because there's no better metaphor for your business than a well-oiled machine.
» learn more

Dock shelters, portable guard rails, yard ramps, and more. Everyone at the next dock will be jealous.
» learn more
Supplier Directory Categories
A-Z Factory Supply is listed in these categories: