About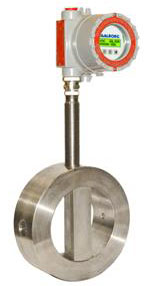 Founded in 1972, AALBORG® is globally recognized as a leading primary manufacturer of precision instrumentation for flow measurement and control.
They operate two divisions:
The Variable Area Division manufactures microflow to industrial size flow meters. Glass tube Rotameters are available with aluminum, brass, stainless steel or PTFE wetted components. In addition, AALBORG® produces a unique line of PTFE Rotameters for ultra-pure or highly corrosive applications. Stainless steel, brass, and PTFE Needle Valves are also produced.

The Electronics Division manufactures Thermal Mass Flow Meters and Controllers for gases and Electromagnetic Flow Controllers for liquids and gases, including Totalizers. In addition, the company's diverse line of products includes wafer, flange, and insertion-mounted Vortex Meters as well as Multi-parameter Paddle Wheel and Digital Mass Flow Meters.
The company's range of products, including Peristaltic Pumps and Valves (Stepping Motor, Proportionating Electromagnetic), are ideal for Processing and OEM applications.
NIST Traceable Calibrations
NIST traceable flow meter calibrations and services are performed in AALBORG®'s hi-tech laboratories. Calibration service is also available for other manufacturers' comparable equipment and instrumentation.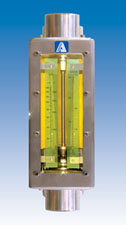 Technical Assistance
AALBORG®'s experienced technical representatives and world-wide distributors are available to answer questions and to discuss individual requirements. OEM applications are welcomed.
ISO 9001:2008 Certification
ISO 9001 certified since 1995, AALBORG® is proud of the design features and exceptional quality of its products for over 35 years. Through strict enforcement of exacting manufacturing standards, the reputation of AALBORG®'s brand name continues to be associated with high quality and reliability. All products are backed by meticulous innovative engineering combined with efficient manufacturing practices and a highly-skilled work force guaranteeing total customer satisfaction.
Mission
AALBORG®'s policy is to develop, produce, and deliver products and services which consistently conform to or exceed customer requirements.
Supplier Directory Categories