About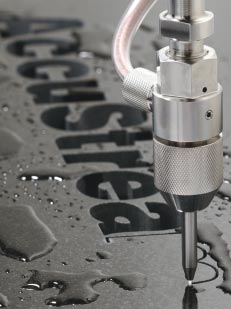 AccuStream's Mission
To contribute to the waterjet community through engineering, manufacturing and the sale of waterjet products that lower operating cost.
To strive for the greatest possible reliability and quality in our products; to be the standard of comparison and to be a company recognized for honesty, integrity, and personal service.
History of AccuStream's Waterjet Cutting Equipment
For over a decade , AccuStream has been supplying customers with the highest quality waterjet parts available.
AccuStream's background in waterjet cutting started in the mid 1980's with the development, application and sales of waterjet cutting parts for a major equipment manufacturer. In the late 1990's, the founder of AccuStream wanted to contribute to the waterjet industry in a different manner. He decided to help waterjet users lower their rising operating cost through the design, manufacturing and sales of high quality waterjet parts and innovative products.
Today, AccuStream has become the leading source for industrial waterjet cutting equipment and waterjet cutting machines. The starting point for every part and waterjet pump is our in-house mechanical and electrical design capability. All of our parts are made in the United States.
We market replacement waterjet parts for all major brands of waterjet cutting machines: Flow; Jet Edge; KMT; OMAX; and WSI.
Once manufactured, all waterjet parts are meticulously inspected and tested. From inspection and testing parts are moved in to inventory. AccuStream carries large inventories to ensure we have stock when you need replacement waterjet parts.
We also provide unmatched customer service, from interactive technical support to process tips and techniques, we do what it takes to help you and your company be successful.
Supplier Directory Categories
AccuStream, Inc. is also listed in these categories: