Profile Home
About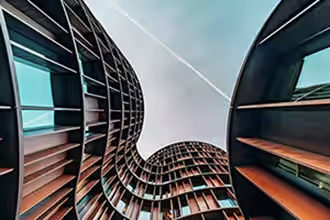 We connect trusted knowledge to customers' workflows - mitigating risk, increasing efficiency and accelerating innovation.

For more than 60 years, leading R&D and engineering-intensive organizations have relied on us to achieve on-time, on-budget delivery of complex projects and new products.

We deliver an unparalleled combination of technical content and Artificial Intelligence (AI) technologies to surface answers from the vast universe of technical knowledge, both inside and outside the organization. In a single interface, we connect the dots between information scattered across many different sources, allowing technical professionals to make better, more informed decisions faster.

Accuris is an engineering data and technology company that delivers holistic workflow solutions to empower engineering and technical professionals to identify, design, build, and accelerate innovation in market. We also work closely with our Standards Development Organization partners to support their non-profit mission of advancing global knowledge across engineering disciplines. Our solutions combine 60+ years of trusted technical data with proprietary technology to increase efficiency and reduce risk. For more information, visit www.accuris.co.
Accuris is also listed in these categories:
Accuris is listed in these service categories: