Profile Home
About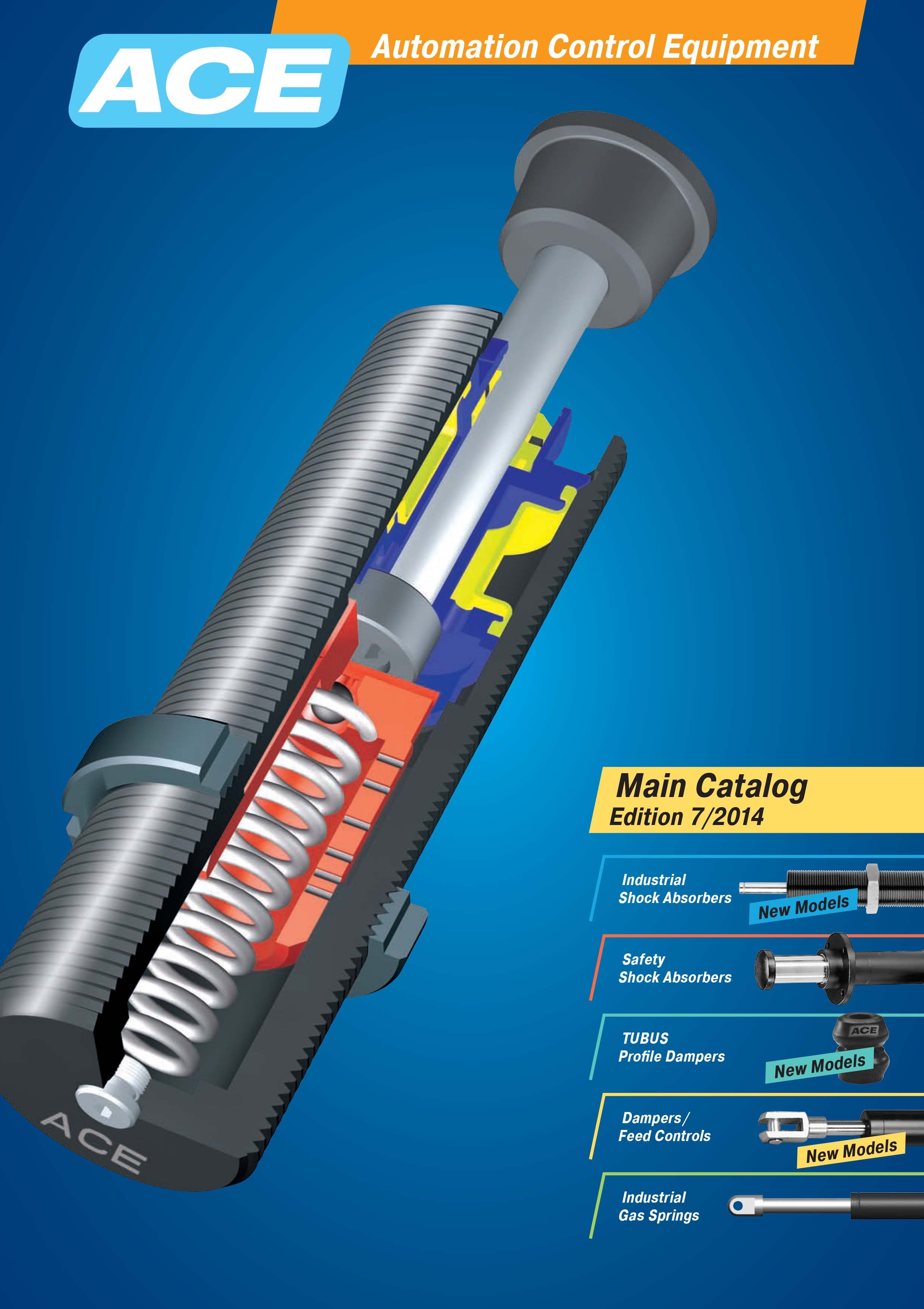 ACE Main Catalog, Industrial & Safety Shock Absorbers, TUBUS Profile Dampers, Dampers/Feed Controls & Industrial Gas Springs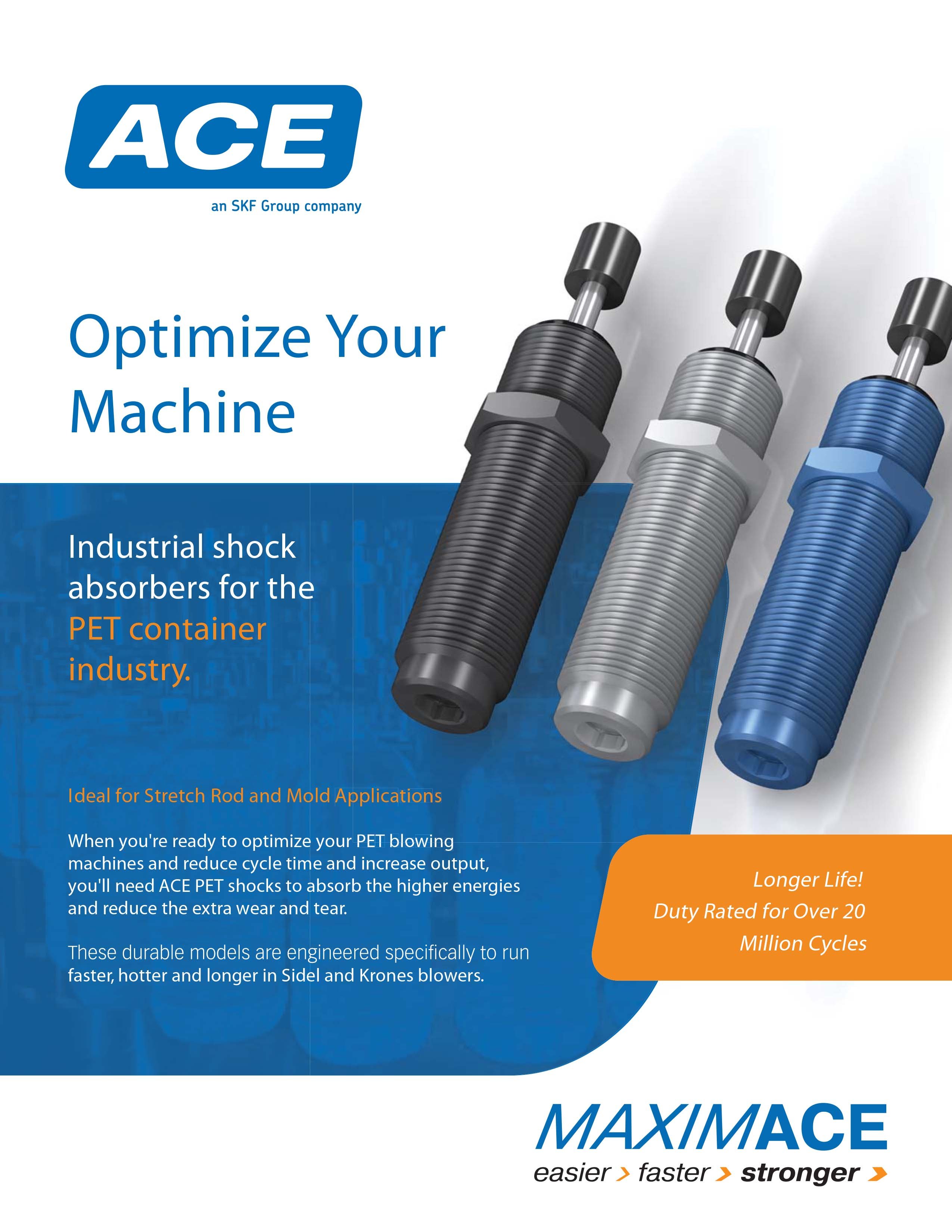 Industrial Shock Absorbers for the PET Container Industry


Stainless Steel Shock Absorbers for Extreme Operating Environments


SLAB Plates for Shock Absorption and Vibration Damping Catalog

Rotary Dampers Catalog


TUBUS Elastomer Bumpers Catalog


LOCKED SERIES Catalog - Pneumatic Safety Clamping Products


ACEolator Catalog - Vibration Isolation Products
ACE Controls Inc. is a leading innovator in deceleration, vibration and motion control technology. For over 50 years, ACE has provided superior deceleration products to meet the needs and demands of the aerospace, automotive, robotic, material handling, medical, packaging, machine tool, lumber, steel, amusement, defense and many more industries.
ACE consistently provides industry leadership with cost-effective world class products to decelerate loads, prevent impact damage, dampen noise, increase cycle speeds and improve product performance. ACE pioneered the use of one piece / closed end body construction and inner pressure chambers in its range of products, all of which greatly reduce the chance of sudden failure or machine damage when overloaded.
ACE continues to be recognized as industry's preferred brand of industrial shock absorbers offering one of the broadest ranges of models, sizes, energy absorption and weight capacity applications. Headquartered in Farmington Hills, Michigan (Engineering and Operations) and in Langenfeld, Germany (Marketing and Sales), with 5 branches and 4 production facilities worldwide as well as offices in 45 countries on all continents, ACE has established a reputation as a world leader in quality.
ACE Controls Inc. is also listed in these categories:
Technical Articles