Profile Home
About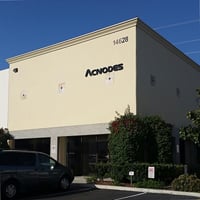 Acnodes Corporation supplies and markets industrial computers and display solutions for diverse industries ranging from automation to military use. We have an array of technological innovations in the area of rack mount servers, embedded computers, Panel PCs, and rugged monitors. We work closely with our clients to customize computer products to meet their required projects and challenges. As we continue to expand our products, we are always looking to implement state-of-the-art technology to offer reliable solutions for various applications such as office/business, industrial automation, research, and government usage. Using skills that embrace customer-specific platforms, Acnodes has raised the benchmark for producing high-performing solutions for industrial and military uses in harsh environments. Acnodes strives to explore new technologies to better improve life and work.

ISO 9001:2015 QUALITY SYSTEMS MANAGEMENT
Acnodes has been awarded the prestigious ISO 9001:2015 certification for meeting or exceeding rigorous quality assurance standards. ISO 9001:2015 is the latest version of the world's leading quality management standard of ISO 9001. Acnodes is committed to meeting requirements and increasing customer satisfaction through continually improving the effectiveness of our Quality Management System. Acnodes mission is striving to provide excellence in quality, maintain high integrity with customer satisfaction, and ensure continual improvement through the establishment.

TAA COMPLIANCE
TAA refers to the USA Trade Agreements Act of 1979 (19 U.S.C. & 2501-2581). Acnodes provides TAA-compliant products for consolidating and monitoring data center equipment. We are able to provide TAA-compliant data center power solutions because we manufacture and assemble our parts in strategic TAA certified locations. By producing and assembling products in these locations, we can offer flexible and affordable product procurement for our customers.

ROHS COMPLIANCE
RoHS, which stands for Restriction of Hazardous Substances, is a directive that originated in the European Union that restricts the use of certain hazardous substances in electrical and electronic products. Acnodes' products comply with the Restriction of Hazardous Substances (RoHs) in Electrical and Electronic Equipment (EEE) regulations.
Acnodes Corporation is also listed in these categories:
Technical Articles

Ingress Protection Rating
(Industrial Computing)
IP rating defines levels of sealing effectiveness of electrical enclosures against forces from foreign bodies, tools, solid particles, or moisture. In IP rating, the first number refers to the... (
View Full Article
)

Tips for Buying Industrial Computers
(Industrial Computing)
When people try to buy new industrial computers for offices or industries, there might be endless of options to choose from. Of course everyone want to make the right purchase without waste time or... (
View Full Article
)