Profile Home
About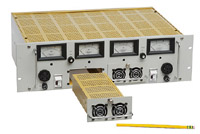 What makes Acopian Power Supplies different from other power supply manufacturers is their 'Shipment within 3 Days' guarantee (see below) and their emphasis on personalized service. Every phone call is answered by a real Customer Service Representative (not a computer with a frustrating automated menu!) who will courteously and promptly answer your questions, quote price and delivery, expedite your urgent requirements and, if you have any technical questions, offer you immediate access to their engineers. Acopian Power Supplies promptly responds to all emails and faxes.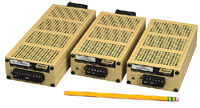 Acopian Power Supplies manufactures an exceptionally diverse line of AC-to-DC power supplies, DC-to-DC converters, high voltage power supplies, and redundant output power packages and systems. The guaranteed lead time for every Acopian Power Supplies' power supply is shown in their catalog and posted on their site. Most modular models are shipped within 3 Days. Rack mounting models are shipped within 9 Days.
Acopian Power Supplies also designs and builds multiple output power systems to meet customer requirements, and custom individual power supplies to meet unusual situations.

Technical Articles