About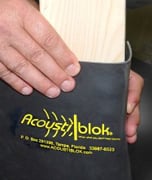 Acoustiblok's Award-Winning Sound Proofing Products
Acoustiblok Inc., develops, manufactures and sells independently lab-tested sound abatement products. The company's unique patented noise damping materials solve small to large commercial, industrial, and residential noise problems. The firm does more than simply sell off the shelf acoustical supplies; they find the best sound reduction solutions to specific noise problems by selecting from their wide variety of proven products. Their knowledgeable in-house sales consultants, OSHA certified engineers, state-of the-art diagnostic equipment, CADNA-A acoustical prediction modeling software, and designers make finding the best acoustic solutions possible. The company's products are all proudly made in the USA with US materials.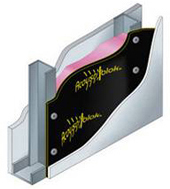 About Acoustiblok - "Quieting the World"
Acoustiblok was founded by Lahnie Johnson, Founder and President over 20 years ago. Johnson's passion for inventing solutions to acoustical and environmental problems led him to develop Acoustiblok, the company's first product and more recently, Thermablok®, derived from NASA's aerogel technology, and engineered to significantly improve energy efficiency and environmental savings. Johnson's commitment to research and development have continued to produce cutting-edge noise abatement and energy conservation products that are recognized by the building and construction industries the world over. Acoustiblok is proud to have received the top award in the British House of Commons for best sound abatement material and to be a NASA spinoff listed company.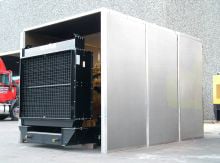 Knowledgeable and Experienced Acoustical Consultants
Since Acoustiblok's inception the company has solved over 20,000 acoustical problems from all over the world. Their team of acoustical consultants is on the front line of this effort. Their collective experience in acoustics, building, construction, engineering, and different industries can usually resolve the most challenging of noise problems. Each problem tends to be unique and understanding the principles of acoustics and knowledge of the surrounding construction and/or machinery is vital. Having extensive experience and taking advantage state-of-the-art acoustical prediction software makes correct assessment of all the issues possible and ensures superior results.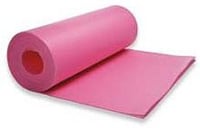 A Growing International Success Story
Acoustiblok Inc., has continued on its plan of growth and expansion in the US and international markets. The company now ships products to more than 60 countries worldwide. They have distributors on every continent and are continuing to expand distributor locations each year. Current and former customers include: Coca-Cola, NASA, Walt Disney, Boeing, General Electric, Ford Motor, US Army, Navy and Air Force, Harvard University and the University of Michigan.
Superior Products Ensure Superior Results
Acoustiblok material, the core of the business, is an advanced material sound barrier that is placed between a noise source and the noise receiver. It's a propriety viscoelastic flexible dense polymer material with a high density mineral content that comes on a roll. The 1/8th inch thick material weighs about one pound per square foot. Acoustiblok material is Underwriters Laboratories (UL) classified for over 400 different floors, wall, ceiling assemblies in both the United States and Canada. Acoustiblok material contains no lead, asbestos, or barium, UV resistant, and impervious to water and mold.
Independent lab tests show that one 1/8 inch layer of Acoustiblok added to a stud wall can reduce more sound than 12 inches of poured concrete. Rather than attempting to block or absorb sound as other materials do, the Acoustiblok material transforms sound energy into inaudible internal friction energy as the soft heavy material flexes from sound waves (virtually the same as lead without the environmental problems or costs).
Acoustiblok is a result of years of experimentation and testing to reach the perfect balance of flexibility vs. stiffness. Some noise barriers may look similar, have the same mass, and make claims of being the same, but are not equal in sound transmission loss at the same frequencies across the audible spectrum (effect of stiffness on T.L.).
Acoustiblok audio specifications (STC, NRC, IIC) are independent laboratory test results by Riverbank Acoustical Laboratories, NGC Testing Services, and Intertek ETL/Semko. Original reports are available from your Acoustiblok consultant upon request.
Acoustiblok, a pioneer in sound abatement and insulation materials for commercial and residential use, is a member of the AIA, AES, and CEDIA.
For more information, visit www.acoustiblok.com or call 813-980-1400
Supplier Directory Categories