About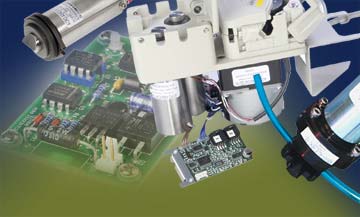 Acro Associates is a leading innovator of high performance fluid control systems for the medical device and bioprocessing markets.
With over 30 years of successful experience, their extensive knowledge in design, testing and manufacturing of fluid control systems has enabled Acro to consistently deliver excellence and value to their customers. Their solutions bring precision, reliability and control to meet and exceed customer performance and regulatory requirements. At Acro, their core value is to deliver excellence in all aspects of their products and services. They are proud to operate as an ISO 9001:2000 certified quality management organization.
Acro's offerings and capabilities include:
An extensive line of standard and custom solenoid and pneumatic pinch valves that can be tailored to your specifications and requirements.
Occlusion devices for flexible tubing paths and control boards for operation, monitoring and sensory feedback.
Comprehensive engineering design services, including custom tailored design, prototyping and pilot production of fluid control systems and components.
Pilot to scale-up production contract manufacturing with quality control, inventory management and regulatory documentation.

Supplier Directory Categories
Acro Associates, Inc. is also listed in these categories: