About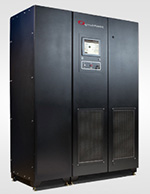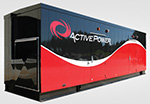 Active Power solves customer problems for data centers, health care, and industrial and manufacturing. Our solutions deliver 40% lower total cost of ownership, are 12 times less likely to fail, and reduce environmental impact by 90%. These profound benefits enable our customers to achieve their budget, availability, and sustainability goals.

The elegance of the flywheel technology is matched by the passion of the Active Power team. We are Driven by Motion: the motion of the spinning flywheel infuses our business, pushing our team to provide ever more ingenious solutions and services.

The best demonstration of the value we offer is evidenced by our growing marquee customer base that places trust in Active Power and our technology to protect their most mission critical operations. More than 4,800 Active Power flywheels have been deployed in over 50 countries, delivering more than 900 megawatts of critical power protection. Leaders across multiple industries trust that we'll always be there with clean, reliable, cost effective solutions.

Active Power produces fully tested and qualified systems that are configured to meet individual customer requirements. Superior research, development and assembly facilities enable Active Power to meet the quality and delivery expectations of our demanding customer base.

Manufacturing & Product Test Facility

• ISO 9001:2008 certified
• 80,000+ square feet
• Flexible assembly layout
• Genset integration and compatibility testing capability
• 7,500 kVA total test capacity
• 2,500 kVA test capacity with variable output voltage
• Individual system testing up to 1,800 kVA
• Executive Briefing Center, product showcase, and product demonstration capability

Active Power is a division of Piller Power Systems Inc, the US subsidiary of Piller Group GmbH, part of the privately owned British engineering and industrial group, Langley Holdings PLC.
Supplier Directory Categories
Active Power, Inc. is also listed in these categories: