Profile Home
About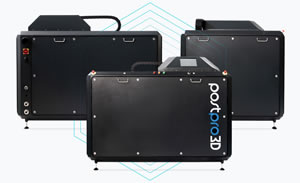 AMT develops fully automated safe and sustainable post-processing solutions to enable the industrial production of additively manufactured parts at scale.
Founded in 2017, AMT is headquartered in the UK with a manufacturing facility in Hungary, a North American HQ in Austin, Texas and a sales office in Taipei, Taiwan. The company raised its Series A funding round in Q4 2019 led by DSM Venturing, the venture capital arm of Royal DSM, and Foresight Williams Technology EIS Fund. AMT operates internationally with clients and partners across the US, Europe, and Asia.
AMT's technology is developed at the intersection of material science, chemistry, hardware engineering, robotics and machine learning. The vision is to deliver safe, sustainable and economically-favourable, industrialised additive manufacturing solutions that offer a real and viable alternative to traditional manufacturing.
Technical Articles