Profile Home
About
Aerzen USA was founded in the United States in 1983, and is a wholly owned division of the German manufacturer, Aerzener Maschinenfabrik GmbH. Founded in 1864, Aerzener Maschinenfabrik has been a recognized world leader in the production of rotary positive displacement machines since 1868.
Continuous improvements in their production facilities, staff training, and innovations in their product offerings provide their customers with the best product and service available in the blower and compressor market today.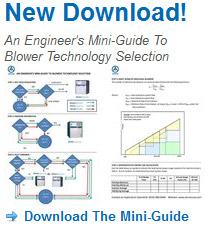 Their presence in North America has grown steadily since their establishment in 1983. Their customers are most pleased by the dependable operation of Aerzen blowers and compressors, low life cycle costs, and Aerzen Quality as a standard.
They will provide an experience
by inviting their Customers and Suppliers to join them to collaboratively define and meet their customers' needs in the most efficient and sustainable way
through their living tradition of reliability and their team's dedication to the finest standards of quality, courtesy and service
through their individual desire to do what is right, taking ownership, learning from experience, and growing, both personally and professionally
Aerzen USA Corp. is listed in these service categories:
Technical Articles