About
Air Technical Industries celebrates 50 Year Anniversary.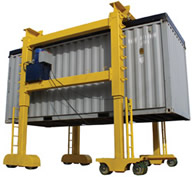 Since our establishment in 1964, Air Technical Industries (ATI) has grown and prospered as a leading manufacturer of material handling and automated equipment. At ATI, we use the latest technology, newest equipment, and have dedicated personnel to produce the finest quality material handling equipment in the entire industry!
This ever-increasing acceptance of our products is due primarily to our high standard of manufacturing which demands that only the finest materials and workmanship be used, resulting in "quality-crafted" equipment, and our highly skilled and experienced engineering personnel developing functional equipment designs and efficient production techniques which make it possible to sell our products at remarkably low prices.
See what ATI clients are saying about us!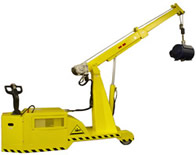 PRODUCTS and SERVICES:
Air Technical Industries offers a fine, diversified line of over 2,000 standard product models which include hydraulic lift tables, maintenance lifts, floor cranes, fork trucks, stackers, jib and gantry cranes, and manipulators. If you have a handling or automation problem that cannot be solved by standard products, call our experienced sales staff. We are flexible, innovative, and creative, and have a sincere desire to help our customers. Challenge us to solve your everyday handling problems... or your most unusual one.
ATI serves a variety of industries including, but not limited to:
Manufacturing
Automotive
Food Processing
Pharmaceutical
Plastic Injection Molding
Utilities
Energy
Airline and Aircraft Manufacturing
Petro-chemical
Logistics
Defense

Supplier Directory Categories
Air Technical Industries is listed in these categories: