About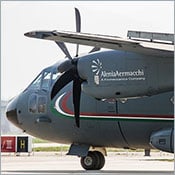 AleniaAermacchi is the Italian leader in aeronautics and among the worldâ??s top players in the design, development, manufacture and support of commercial and military, trainers and unmanned aircraft systems.
Through its robust experience in advanced materials, AleniaAermacchi plays primary roles in the leading international civil programs, for which it manufactures complex aerostructures.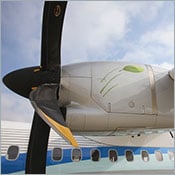 The present AleniaAermacchi was formed on January 1, 2012 by the merger between AleniaAeronautica and Aermacchi. This created a single industrial entity under the Finmeccanica group, bringing together the extraordinary heritage of knowledge, technologies and experience gathered in a century of activity by companies thatwrote the history of the Italian aviation industry, including Aeritalia, Fiat Aviazione, Macchi, Romeo and SIAI Marchetti.
The Alenia Aermacchi mission is to lead the Finmeccanica aeronautics business with a vision that capitalises on changing global scenarios to create a stream of competencies, to leverage technologies and to enrich the range of proprietary and collaborative products in strategic markets and emerging business areas.
Supplier Directory Categories