Profile Home
About

All Sensors Corporation is a leading manufacturer of MEMS piezoresitive pressure sensors and pressure transducers. All Sensors' products are specially designed for low pressure measurement, high accuracy and repeatability.
The sensors are particularly suited for low-pressure applications for flow measurement and control. Ideal markets for All Sensors' products include medical, military, industrial, and HVAC.

Common applications include ventilators, spirometry, blood pressure monitoring, building monitoring systems, industrial automation, air speed, and leak detection.

Temperature compensated pressure sensors are available in three temperature ranges, commercial (5°C to 50°C), industrial (-25°C to 85°C), and military (-40°C to 125°C). Pressure ranges are available as low as ¼ inH2O and as high as 150 PSI.

All Sensors' pressure sensors and transducers are available in several PCB mountable packages with options to fit your application. Pressure ranges are available as low as 0.25 inH2O and as high as 150 PSI. Custom port fittings and various package options are available, as well as customizable pressure ranges and performance values.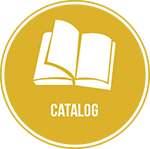 All Sensors Corporation HQ - US Location
Address:
16035 Vineyard Blvd.
Morgan Hill, CA 95037
Phone:
+1 408 225 4314
Website:
www.allsensors.com

All Sensors GmbH - Germany Location
Address:
Am Weidegrund 8,
82194 Gröbenzell
Phone:
+49 8142 421 977 0
Website:
www.allsensors.eu
Technical Articles