About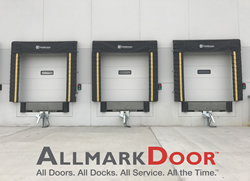 Allmark Door is a leader in the field of commercial and industrial doors and loading dock equipment. Since the company first started in 1993, we have completed more than 100,000 installations, and continue to grow daily. We work with numerous Fortune 500 clients and have built a solid reputation of providing high-quality products, excellent customer service, and effective solutions.
We work with a wide variety of top companies including those in the areas of food, beverage, pharmaceuticals, manufacturing, and transportation industries. We aim to continue bringing new technology solutions to commercial door and loading dock equipment, as well as providing businesses with increased productivity, reduced energy consumption, and improved safety.
Our mission is to find solutions to company challenges – whether a business needs a replacement door for an existing opening, a complete reworking of traffic flow, or commercial doors or loading dock equipment for new construction. We help to provide solutions that companies need.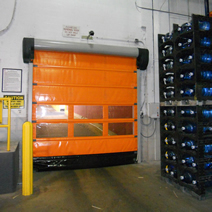 Allmark Door's "whatever-it-takes" commitment means that you receive the highest level of service and satisfaction. We are happy to go above and beyond for our clients in an effort to maintain a long-term relationship. The belief that the client and their requirements come first in every decision we make continues to set us apart. A testament to this belief is two decades of consistent growth. We are always working toward flawless customer service and product quality to make sure you continue to return to Allmark Door time after time.
We run our business focused on care, quality, honesty, innovation, responsibility, and teamwork. All of these create the perfect recipe for providing the best service and products in the commercial door and loading dock field. Whatever your commercial door or loading dock need is, we can meet it.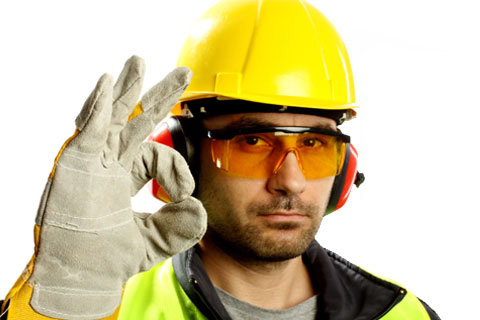 Safety Is Our #1 Priority
Not Just for Us and Our Employees but for You and Yours Too.
Proud Member of ISN®, Avetta®, OSHA® and other Safety Compliance Networks.

We know that having our employees operate safely is just as important to you as having yours. That is why we make sure all our technicians are equipped with any and all necessary PPE (Personal Protection Equipment) and NFPA gear needed for the job, as well as making sure our Technicians stand out by participating in the following:
Compliance Training

Weekly Safety Discussions

Monthly Safety Meetings

Annual Certifications

OSHA 10 Certification

Site Specific Training
However, our focus does not stop with our Technicians; our Project Managers are also OSHA® 30 Certified.
But what about your specific needs? – We understand that there are standard guidelines as well as unique requirements for each industry and facility. That is why we have programs and solution in place to help you with:
SQF Audits

AIB Audits

OSHA® VPP

GMP Audits

FDA
Even though with most scenarios our company guidelines are enough, we feel our customers deserve more. That is why we have partnered many different compliance networks. By doing so many of our customers now can benefit by having centralized compliance data and a streamline reporting processes.
Supplier Directory Categories