About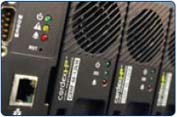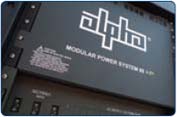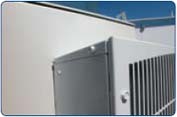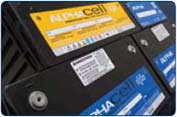 Alpha Technologies Ltd. is an established leader in the design and manufacture of powering solutions for the Telecom, Cable-Broadband, Traffic, Security, Industrial and Renewable Energy industries. With over 40 years of powering solutions expertise, and millions of powering solutions installed and operating globally, Alpha is the powering expert for:
Complete AC, DC and renewable energy powering solutions
Rugged UPS and battery back-up power systems
Advanced, modular indoor and outdoor power enclosures (including NEMA 4 and GR487 compliant cabinets)
DC rectifiers, DC-DC converters and inverters
Distribution and system controllers featuring remote and local monitoring
Specialty powering solutions such as FTTx, Line Power, Solar and remote generators
Wide range of batteries and battery technology
Comprehensive EF&I, training, installation and service
Alpha's TL 9000 certified quality system, award-winning product strategy and continuous improvement/operational excellence program focuses on achieving complete customer satisfaction and supplying solutions of the highest quality and reliability.
Learn why Alpha Technologies is the Power Solutions Partner of choice. Contact us today at 1-800-667-8743 or sales@alpha.ca or visit www.alpha.ca.
For more information on our products, please download the following catalogs:
Alpha Technologies Ltd. is a member of the Alpha Group, a global alliance of independent companies that share a common philosophy - to create world-class powering solutions.
Supplier Directory Categories
Alpha Technologies Ltd. is listed in these categories:
Technical Articles


A Lesson in Disaster Preparedness
(Electrical Distribution and Protection)
Franklin Telephone is an independent Telephone company that serves approximately 6700 subscribers over 10 exchanges in Southwest Mississippi. Franklin Tel takes pride in providing its customers... (
View Full Article
)