About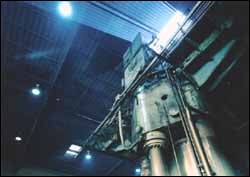 Aluminum Precision Products (APP) has established itself as an international leader in closed and open die forgings of aluminum and titanium alloys. With capabilities that extend from initial design to final assembly, APP is an important presence in the world markets for wrought non-ferrous products. APP is composed of two major divisions in seven locations and employs more than 1,000 people. The two divisions are APP Forge and Catalina Cylinders.
The APP Forge Division produces closed die aluminum and titanium forgings, machined and finished components and assemblies, and aluminum open die ("hand") forgings. Their markets include every major aircraft / aerospace manufacturer in the world, automotive OEM and after-markets, recreation, industrial, medical equipment, and others. In addition to the North American markets, APP exports products to Europe, Asia, Africa, South America, and Australia.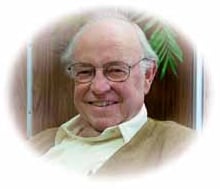 APP is a privately held California corporation, founded in 1965 by Philip S. Keeler. Mr. Keeler and his highly experienced staff have guided the firm through four decades of constant growth. Today, the APP Forge Division is more than 500 people strong. Headquartered in Santa Ana, California, APP Forge also has facilities in Oxnard, California and Cleveland, Ohio, comprising more than 660,000 square feet under roof on 37 acres of land.
Key operating assets include 45 hydraulic and mechanical forging presses ranging from 300 to 8,000 tons with the capability of producing closed die aluminum forgings from 1 square inch to more than 550 square inches plan view area (PVA), titanium forgings from 1 to 150 inches PVA, and open die forgings in excess of 3,500 pounds. Also included are more than 36 CNC machining centers and 6 CNC die sinking centers.
Their Engineering and Tooling Design Department operates on advanced simulation and computer-aided design and manufacturing (CAD/CAM) platforms. The company has a full complement of die manufacturing equipment used to design, fabricate, service, and repair all of their own dies on the premises.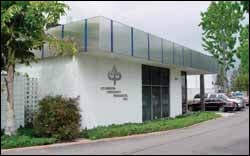 Aluminum Precision Headquarters, Santa Ana, California
APP enjoys an unparalleled reputation for quality. Accredited to Nadcap standards for heat treatment, fluorescent penetrant inspection and ultrasonic inspection, APP is constantly in pursuit of excellence. APP is also QS-9000 accredited (Oxnard facility) and AS-9100 compliant and approved by every major airframe prime in the world, including more than 500 subtiers to these prime contractors. They are committed to steady, long term improvement of all of their products and processes through defect prevention rather than detection. Their goal is to be the world-class quality supplier of choice in the forging industry.
Lean manufacturing, total quality management, and continuous process improvement play critical roles in APP's efforts to constantly improve efficiencies and reduce costs. APP continually invests significant funds and manpower for improved plant layout, training, and the implementation of lean measures. The company's financial status is exceptionally strong and in an excellent position to capitalize on new opportunities for growth and new market penetration.
APP's Catalina Cylinders Division, which employs more than 400 people, is located in Garden Grove, California and produces high and low pressure cylinders for SCUBA, beverage, medical, and industrial applications. A subdivision of Catalina Cylinders, Cliff Impact in Hampton, Virginia, produces aluminum impact extrusions and cylinders for industrial and commercial markets.
Supplier Directory Categories
Aluminum Precision Products, Inc. is also listed in these categories: