About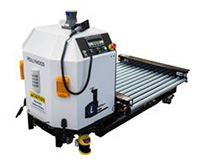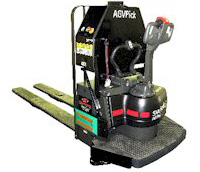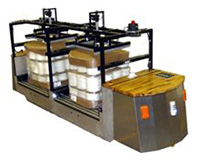 America In Motion Inc. offers 30 years' experience in the design, build and implementation of automated guided vehicles and AGV systems to provide automated material handling solutions featuring AGV technology and other forms of factory automation.

Our Products:
• Unit Load AGVs: AIM Unit Load AGVs are designed to interface with a wide variety of loads. Light tote handling vehicles are capable of carrying up 700 pounds while pallet handling AGVs may carry up to 5,000 pounds.
• Specialty AGVs: At America In Motion we believe that purpose built solutions are an everyday occurrence. Not everyone has a vehicle type that fits every application. When that occurs, AIM will customize a field proven design to fit your application.
• Turret Truck AGVs: VNA (Very Narrow Aisle) vehicles have been a major segment within the industrial truck market and their OEMâ??s. These manually driven trucks provide vertical storage in rack structures with minimal aisle width and allow aisle to aisle travel as well. AIM has now taken this VNA vehicle type, commonly referred to as a turret truck, and combined the best features of an industrial truck with the automation element of AGV technology to achieve an automated, in rack storage and retrieval operation.
• Fork AGVs: These AGVâ??s feature state of the art laser guidance, and automatic battery charging utilizing "fast charge" battery technology. Vehicles are generally a tricycle configuration; however a quad drive package is available to allow travel in all directions
• Tugger AGVs: Tugger AGVâ??s provide a flexible and cost effective platform to tow a series of trailers for bulk goods delivery. The Tow style is ideal for moving multiple pallets and trailers between production and warehousing, or warehousing to shipping, or even just transporting assembly platforms back to the assembly line start.
• iBOT Line: The new AIM iBOT Line (Intelligent Battery Operated Transporters) provides a flexible and cost effective platform to Tow, Carry or Convey your load. Our new "iBOT" line replaces conventional AGC's while delivering standard features with industry leading options.
Supplier Directory Categories