Profile Home
About

The American Welding Society (AWS) was founded in 1919 as a multifaceted, nonprofit organization with a goal to advance the science, technology and application of welding and related joining disciplines. From factory floor to high-rise construction, from military weaponry to home products, AWS continues to lead the way in supporting welding education and technology development to ensure a strong, competitive and exciting way of life for all Americans.
It is our mission to inspire the welding industry forward in thought and action and inspire new generations to see the enormous global opportunities available today. Our success lies in connecting welding communities from every corner of the world into a collaborative force; built on a foundation of higher standars; advanced learning; and rewarding growth.

The Welding Journal, a major monthly magazine specifically serving the welding and manufacturing industries is mailed to all AWS Members. The publication includes authoritative articles that can help your business and professional development, as well as news, "how-to" stories, welding research, advertisements, and much more. Winner of more than 60 editorial and design awards, including the 1999 Florida Magazine Association award for "Best In-Depth Reporting".
In addition, Inspection Trends the magazine for materials inspection and testing personnel, is mailed to individuals and facilities certified by AWS, including all Certified Welding Inspectors.

AWS offers over 300 books, charts, videos, relicas, proceedings, and software. 160 AWS-developed codes, recommended practices, and guides are produced under strict American National Standards Institute (ANSI) procedures, including one of the most consulted codes in the world, D1.1 Structural Welding Code - Steel.



AWS offers seminars to prepare for certifications, educational programming through conferences and the FABTECH Show, SENSE program information and home-study options through AWS Learning. Find out today why it pays to prep with the best!

Founded in 1989, to support research and education in welding and related technologies. It is committed to annually awarding fellowships to deserving graduate students for important research in areas important to the requirements of industry. Accordingly, each year the AWS Foundation administers two $25,000 grants - matched in kind by the participating universities. The award of scholarships to vocational and undergraduate college students is also a high priority. The Foundation is also working on the welder workforce shortage and crisis in our industry. That focus involves many aspects from Recruitment to Retirement if we are to have a sustainable and viable solution to the welder shortage.

The American Welding Society offers a number of certification programs to assist industry in identifying qualified welding personnel and to provide opportunities for welding professionals to demonstrate their qualifications to the welding industry. The premier AWS certification program is the Certified Welding Inspector (CWI) program. Established in 1976, over 60,000 welding inspectors have been certified and approximately 25,000 are currently certified. This program has been a major contributor to improved weld quality and reduced costs of inspection. AWS offers additional certification programs for welding supervisors, engineers, radiographic interpreters, educators, and welders.

FABTECH is the largest event in North America dedicated to showcasing a full spectrum of metal forming, fabricating, tube and pipe, and welding equipment and technology. In 2014, the event returns to the Georgia World Congress Center in Atlanta. Thousands of buyers and sellers from around the world will gather to exchange products and services, form new business relationships, problem-solve, and share best practices. Be a part of this exciting industrial tradition - make plans now to exhibit or attend the 2014 FABTECH Show. Visit AWS at additional events!
The Professional Program
The AWS Professional Program offers a broad spectrum of Technical Papers describing the latest findings in welding research, processes and applications. Special sessions and gatherings exploring the boundaries of industry issues are also significant features of the convention. Subjects cover an entire range of industry concerns from the joining of space age materials to production management techniques, testing, quality assurance and more.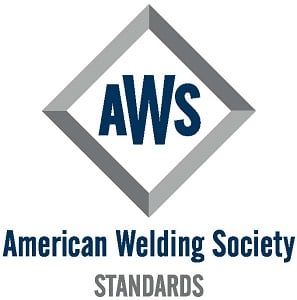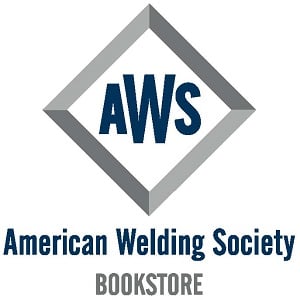 American Welding Society (AWS) is also listed in these categories:
American Welding Society (AWS) is also listed in these service categories:
Technical Articles