About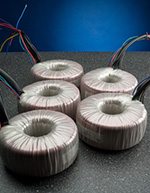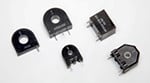 Amgis offers an extensive line of toroidal power transformers and products as well as high frequency magnetic components. We utilize the finest materials available and manufacture in modern, state-of-the-art ISO-9000 certified facilities.
Our toroidal products includes off the shelf products and custom designed to your specifications, designed for any application where a transformer is needed. Toroidal power transformers and products are widely used and preferred in industries that demand highly efficient power products. These industries include medical, telecommunications, computer, power conditioning, renewable energy and other industrial applications.
Our state of the art winding machines and testing equipment, combined with our wealth of knowledge ensure the highest quality toroidal power transformers and products for any application. We offer standard products lines for medical isolation, power conditioning applications, auto transformer, audio transformer applications and more. And with our custom design capabilities and unique manufacturing knowledge we can provide OEM customers custom power solutions as well.
For high frequency magnetic components, Amgis is respected worldwide for providing the highest quality and service in wire-wound products. This includes a wide range of magnetic components including common mode chokes, power inductors, current transformers, energy storage inductors, and more. We offer the convenience of domestic technical and sales support, with the economy of offshore manufacturing.
Supplier Directory Categories
Amgis Toroidal Power Products, LLC is also listed in these categories: