About
Analytics was founded in 1977 as an industrial hygiene laboratory. In the early '90s, Analytics' focus shifted to include both industrial hygiene and environmental testing.

During the last 30 years, Analytics Corporation has been a division of Rohm & Haas, Roche Biomedical and LabCorp. Being owned by large Fortune 100 companies provided excellent financial resources to develop their laboratory into one of the top 10 IH/Environmental testing laboratories in the country.
By combining scientific expertise, state-of-the-art instrumentation and leading edge information management systems, Analytics is committed to delivering the highest quality analytical laboratory services to their clients.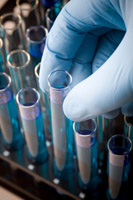 Analytics' mission is to partner with their clients and work towards a cleaner environment, while building a long-term relationship founded on high quality analytical services, delivered on time, in the most cost-efficient manner. Their corporate philosophy is to maintain a strong financial position so that they can always meet or exceed the expectations of both their clients and employees.
Analytics is proud of the reputation they have earned over the last 30 years as a result of providing their customers the best quality analytical data available within the US. Analytics has over 1300 active clients and has done business with most of them for at least 10 to 15 years.
In addition, Analytics' facility is one of the finest environmental laboratories in the country. They have certifications, SOPs, insurance, and over $3M of state-of-the-art instrumentation required to perform NIOSH, OSHA, EPA, SW846, wastewater/600 series, etc. analytical methods.
Supplier Directory Categories
Analytics Corporation is also listed in these categories: