About
Based in Syracuse, NY with five facilities and approximately 1,200 employees worldwide, Anaren, Inc. celebrates its 50th year in 2017. Anaren is a worldwide supplier of custom and standard high-frequency technology for the space, defense, commercial wireless infrastructure, consumer electronics, and medical device sectors.
Our products are the result of innovative engineering, design, materials processing, and world-class volume manufacturing -- and have in common our core competency in high-frequency electronics.Â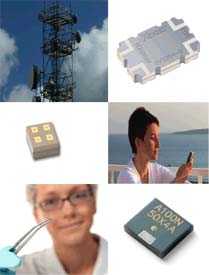 Wireless Group technologies:
Commercial wireless infrastructure and consumer electronics OEMs the world over rely on Anaren's high-performance, highly repeatable standard components manufactured in high-volume and sold through authorized stocking distributors. Major lines from this group include:
Xinger®-brand surface mount components (e.g.: couplers, power dividers, balun transformers, more) for use in both base station equipment and point-of-use technology (i.e. handhelds, Bluetooth® technology, set-top boxes, laptops, etc.)
Resistive components (terminations, resistors, attenuators) in a wide variety of formats and materials for use in wireless, military, and instrumentation applications.
New Anaren Integrated Radio (AIR) modules developed around Texas Instruments' world-class semiconductor technology and designed to provide the most elegant, simplified path for transitioning a non-wireless product to 'wireless.'
As applicable, RoHS-compliant models are available for all of the above product families.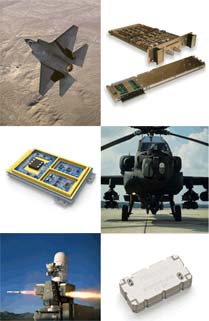 Space & Defense Group technologies:
The world's leading defense and aerospace primes and subcontractors also count on Anaren's complex softboard- and ceramic-based RF assemblies, sub-assemblies, packaging, and family of standard mil-Spec components.
Whether the program calls for a standard, Mil-spec component -- or a complex, system-level custom solution -- Anaren is distinguished by (1) its deep RF expertise, (2) vertically integrated capabilities (from extensive design engineering, modeling and analysis, to sophisticated automated manufacturing and testing), and (3) commitment to supporting Tier-1 contractors as they strive to deliver the multi-mission, multi-function DOD technologies of tomorrow. Anaren's solutions include:
IMAs (passive, active; RF/analog/digital/mixed signal)
multi-chip RF modules
support of next-gen AESAs (manifolds, T/R modules, control)
broadband receivers for missile applications
RF and LO distribution for complex receivers
beamformers for satellite communications antennae
switch matrices for redundancy and signal routing
antenna feed networks for surface, airborne, and space radars
digital RF memories and frequency discriminators
RF integrated backplanes
tuners and front-end receivers
passive and active antenna front-end calibration networks
wide range of passive & active Mil-spec components (including RAD-hard)
new to Anaren's S&D Group (FY 2009): Anaren acquired MS Kennedy Corp (Liverpool, NY) and Unicircuit, Inc. (Littleton, CO) in August 2008, greatly enhancing Anaren's ability to design, develop, and manufacture complex and fully integrated RF solutions.
Supplier Directory Categories
Anaren, Inc. is also listed in these categories:
Technical Articles