Profile Home
About
Premium cleaning solutions from two industry experts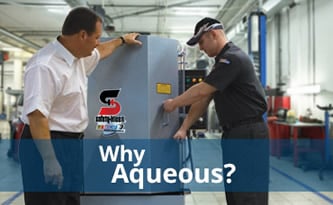 ArmaKleen is a joint venture between two of the leading companies in commercial and industrial parts cleaning: Church & Dwight, makers of Arm & Hammer® brand products and Safety-Kleen Systems, the premier provider of parts cleaning and environmental solutions.
For more than a century, the Arm & Hammer® brand has symbolized economical, environmentally friendly cleaning solutions. Together with Safety-Kleen – long known for its industry-leading parts cleaning, oil recycling and disposal programs – ARMAKLEEN™ aqueous cleaners lead the way in environmentally-sensible and productivity-boosting alternatives to solvent-based cleaners.
ArmaKleen formulates and supplies Safety-Kleen with only the highest quality aqueous cleaners. These innovative, patented cleaners are rigorously tested and designed specifically for use in Safety-Kleen Parts Washers (but suitable for use in almost all commercial or industrial parts washing equipment).
With more and more companies actively looking for ways to protect their workers, meet environmental regulations and preserve the planet, ARMAKLEEN™ aqueous cleaners offer the ideal solution: a versatile, proven product line that is both earth-friendly and more economical.
Technical Articles

A Deeper Look at Aqueous Cleaning Techniques
(Industrial Cleaning and Surface Preparation)
A few months ago we talked about the different kinds of parts washing techniques that are available, and when they should be used. Aside from basic manual washing, the four most common techniques that... (
View Full Article
)