About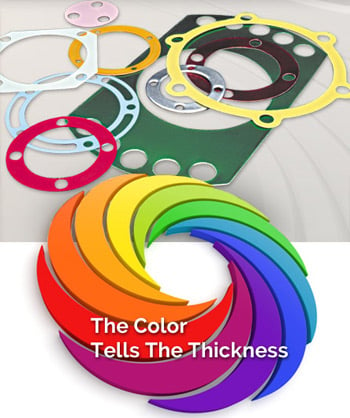 Shim, Shim Stock, Gasket, and Slitting Products & Services Since 1948
Artus Corp. has been manufacturing and supplying shim, shim stock, gasket, and slitting products since the end of World War II. A popular choice among customers, our color coded aluminum and plastic shim products identify thickness by color, making it easy to select the thickness you require for a particular application. Offering the highest quality materials, your products can be fabricated in brass, stainless steel, low carbon steel, color coded aluminum, and color coded plastic. Ask us about additional materials for gaskets!
Whether you're looking for a standard solution or are working with a custom design, our experienced representatives partner with you to ensure you get exactly what you need for your application - from material selection to solving design problems. Working to specs of thousands of an inch, our capabilities guarantee accuracy and repeatability for your precision parts. For your convenience, we store your custom tool in our library to make reordering fast and easy.
Trusted by manufacturers and machinery and processing plants across all industries, Artus Corp. offers the highest quality materials, products and personalized service to customers around the world.
Shim Stock - Artus Corp. offers the highest quality shim stock in color coded plastic, color coded aluminum, brass, stainless steel, and low carbon steel (cold rolled).
Shims - A leader in the production of high quality shims, Artus Corp. is best known for precision manufacture of custom shims (sizes to one thousandth of an inch) as well as convenient color coding for accurate thickness identification.
Gaskets - Artus Corp. is a recognized leader in the precision manufacture of custom gaskets for every possible application, in any size and shape, and in whatever quantity is desired, large or small.
Motor Mount Shims - Artus Corp. Motor Mount Shims offer you enduring performance and quick, accurate selection for trouble-free alignment.
Slitter Tooling - Artus Corp. offers a full line of quality Slitter Tooling and Supplies that includes color-coded slitter shims, slitter knives and spacers, overarm tooling, synthetic rubber stripper rings, and polypropylene tape.
Supplier Directory Categories
Technical Articles