About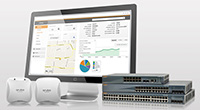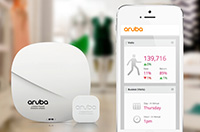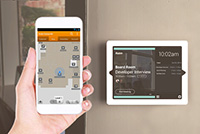 Aruba, a Hewlett Packard Enterprise company, is a leading provider of next-generation network access solutions for the mobile enterprise. The company designs and delivers Mobility-Defined Networks that empower IT departments and #GenMobile, a new generation of tech-savvy users who rely on their mobile devices for every aspect of work and personal communication.

To create a mobility experience that #GenMobile and IT can rely upon, Aruba Mobility-Defined Networks™ automate infrastructure-wide performance optimization and trigger security actions that used to require manual IT intervention. The results are dramatically improved productivity and lower operational costs.

We redefine the intelligent edge.
Mobile, IoT, and cloud are disrupting traditional businesses and declaring new winners. We are building smarter networks that are insightful and predictable to accelerate the transition. Infrastructure services are offered as software from the public or private cloud, enabling secure connectivity for mobile and IoT — under one roof.

We innovate at the speed of the ecosystem.
We are changing the old rules of networking with developer and partner ready solutions that are easy to consume by the line-of-business. We connect the dots between business and IT priorities with a world-class partner ecosystem.

We are customer first, customer last.
We don't develop technology for technology's sake. With the largest community of mobility engineers on the planet as our fierce advocates, we are always thinking about how to solve their toughest business and IT challenges.
Supplier Directory Categories
Aruba Wireless Networks is also listed in these categories: