About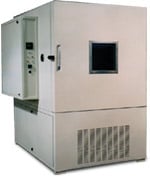 Since 1959, Associated Environmental Systems has manufactured a broad line of standard and customized simulation chambers for a wide variety of uses. Devoted to the highest standards, they can proudly point to their past and present accomplishments, and eagerly look toward their promising future.
Located in Ayer, MA, their large facility is equipped with the latest equipment to ensure strict quality assurance measures. Associated Environmental Systems is led by an aggressive engineering team who along with their professional employees are responsible for a continuance of product excellence. Their extensive selection of standard chambers meet both national and international approvals. Also, many chambers are customized to customer specifications.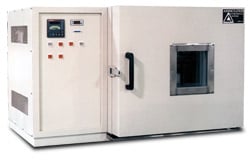 Throughout the years, they have established a network of responsible representatives to service their customer demands. Associated's high quality level and quick alertness to user requirements has gained them a reputation in the domestic and export markets as one of the industry's leading manufacturers of simulation chambers.
Supplier Directory Categories
Associated Environmental Systems is also listed in these categories:
Technical Articles


What is a Humidity Test?
(Calibration and Testing Services)
A humidity test simulates the moisture-laden air found in tropical regions. There are typically two types of humidity tests, condensing and non-condensing. Condensing humidity tests consist of... (
View Full Article
)