About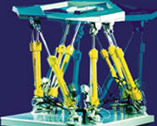 Atos North America is an alliance between twenty-five prominent North American distributors and Atos spa, Italy, a leading manufacturer of electrohydraulics. Its mission is the sale and marketing of electrohydraulic products and relevant engineered systems for a wide variety of industries and applications.

The twenty-five members are interested in sharing knowledge and resources and having an exclusive franchise with a manufacturer of high tech fluid power products. Atos joined the alliance and provided exclusive distribution rights with the purpose of establishing a dedicated partnership.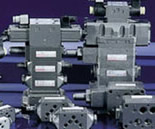 Atos North America is committed to supporting an Atos distributor network throughout North America with each partner having an exclusive territory. The partners will take advantage of the know-how, strong inventory and specialized sales, service and support of the Atos products in North America. Their goal is to build a cooperative organization working together in all aspects of electrohydraulics business.
Supplier Directory Categories