About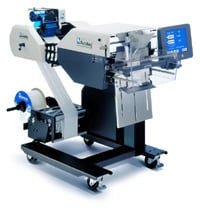 Automated Packaging Systems, Inc. has been a world leader in designing and manufacturing flexible bag packaging systems for 50 years, and is the original inventor of Autobag® bagging machines and pre-opened bags. Today, we are the only company manufacturing genuine Autobag brand bags-on-a-roll, SidePouch® specialty bags, AirPouch® void-fill bags and protective packaging, and a full line of baggers and bag packaging equipment.
Machines
Automated Packaging provides a complete line of baggers, imprinters, infeeds and conveyors, void-fill air pillow systems and protective packaging, and custom engineered solutions for hand-load, semi-automatic and fully-automatic bagging and printing systems. Recently introduced Autobag packaging systems feature advanced technology enhancements, like our user-friendly AutoTouch™ control screen, on-board system diagnostics, and modular Replace-n-Repair™ components for maximum uptime.
Genuine Autobag Bags-on-a-Roll

Materials
Bag quality is an important part of packaging quality and overall system uptime. We extrude our own plastic poly bags to rigid tolerance standards exceeding those established by the Flexible Packaging Association (FPA). A wide range of bag film materials from standard polyethylene, polypropylene, and nylon to complex co-extruded materials are available in multiple gauges and with a variety of special bag features. Our comprehensive in-house graphics support and printing capabilities help customers to create unique, attractive packaging with a competitive edge.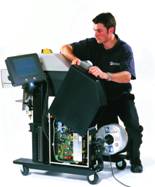 Service
Automated Packaging Systems focuses on a Total Systems Approach to packaging, offering world-class customer support, combined with high-quality bag machines and system-matched, guaranteed-to-run bagging materials. Additionally, we offer a comprehensive network of factory direct service professionals, including well-trained and efficient customer service representatives, dedicated custom engineering and integration services, technical phone support, and responsive field service engineers located worldwide.
Our Systems Advantage™ Program integrates machines, materials and services into a total solutions package designed to reduce costs and optimize packaging performance.
Supplier Directory Categories
Automated Packaging Systems is also listed in these categories: