About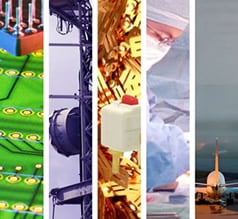 Established in 1958, Avins (a wholly owned subsidiary of Swissmetal Industries LTD) is a firm of engineers and manufacturers headquartered in Warren, New Jersey with a regional sales office in California. Avins serves a broad customer base in the Americas and Canada and oversees their marketing and distribution.
Avins sells products that consist of precision semi-finished metal materials from their domestic production facilities and foreign business partners. They are a manufacturer and also the United States representative for some of the finest semi-finished metal producers in Europe and Asia Pacific.
Avins' regional warehouses offer JIT (Just-in-Time) programs and provide continuous supply insurance. Avins USA is the technological leader in the development, production and application of today's high precision engineered materials: the Advanced Industrial Solutions.
Avins is committed to exceeding the expectations of their customers. In manufacturing and marketing semi-finished products with the best value, they strive to supply high-quality precision materials and provide complete services of the highest caliber. Through teamwork, integrity, and excellence, they communicate accurately and promptly. Avins is simultaneously dedicated to maintaining and developing their productive capabilities, employee skills and long-term business relationships.
Alloys
The most complete chemistry range from pure copper to the highest performance copper alloys.
Product Forms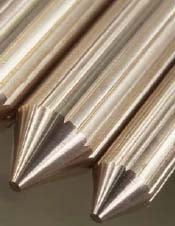 From bar, rod, wire, tubing, strip, forgings, castings, billet to custom extruded shapes, Avins combines the optimal alloy with the best geometric configuration.
Quality
Avins' quality embodies extremely consistent control of dimensions, chemistry, grain, mechanical properties, surface quality, etc. - guaranteeing high speed, continuous production, maximum up-time and high yields all contributing to significant cost savings.
Avins' Engineers, Material Scientists and Metallurgists
Avins combines their expertise to establish the optimal solution one application at a time.
Avins' Supply Chain, Traffic and Logistics
Avins' team ensures that their specialized engineered metal solutions are delivered on time by establishing a tailored supply plan for each customer and each program. They continuously strive to consistently provide this broad collection of value, benefits, and services to maintain the highest level of customer service.
Supplier Directory Categories