About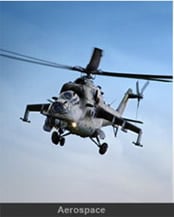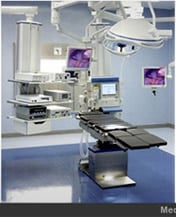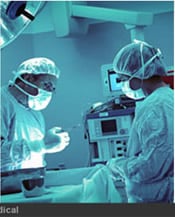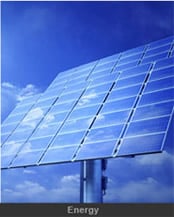 Precision machining from prototype through production.
Aztalan Engineering, Inc. has been manufacturing precision machined parts globally for more than 30 years. By our investment in equipment and technology and our experienced, highly trained workforce we have been solving problems and delivering the highest quality components and assemblies for our original equipment manufacturers since 1978 in the medical, aerospace, defense, and energy market. Aztalan Engineering is your single source for precision machining from prototype through production
A different approach to contract manufacturing
Aztalan Engineering is a unique company. We are a 51% Service Disabled Veteran Owned Small Business (SDVOSB) and 49% employee owned through our ESOP. We have assembled a talented staff of experienced designers, engineers and machinists, and our dynamic management team is always trying to improve our company. When you join Aztalan as a customer or supplier, you truly become part of our family. And you will notice the Aztalan difference from the time of your first inquiry and through the life of our relationship.
Commitment
Aztalan Engineering's parts are found on battlefields and in operating rooms all around the world. Our near-fanatical commitment to superior workmanship, absolute quality, cleanliness, and on-time delivery is woven into the very fabric of our organization because we understand that people's lives depend on our commitment - and failure in these areas is simply not an option.
At Aztalan Engineering we share a passion and pride in our organization's skill and workmanship. We employ experienced machinists and continuously reinvest to equip them with the latest in machine tool technology. We have assembled an impressive list of state-of-the-art software and equipment - and we know how to use it effectively. Our cutting edge manufacturing software integrates all aspects of the manufacturing process, from order entry and scheduling to real time monitoring of machine performance.

At Aztalan Engineering our ISO 13485, ISO 9001:2008 and AS9100 certifications are far more than our accreditation, they represent the way we do business. Every Aztalan employee is responsible for understanding and supporting their role in our Quality System, and the State of Wisconsin has acknowledged our commitment to quality by recognizing us as a Certified Precision Machine Shop. Aztalan Engineering also has a Federal Firearms License and is ITAR registered to better serve our defense customers.
Problem Solving
We specialize in solving problems that arise during the design and manufacturing of precision machined parts and assemblies, and no part is too small and no assembly too complex for ourexperienced staff.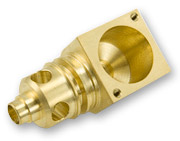 We solve:
Design problems
Product costing problems
Delivery problems
Quality problems
Cleanliness problems
Simplify supply chain management
Provide a seamless transition from internal manufacturing to outsourcing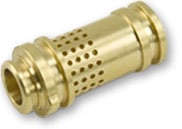 Pricing
We believe that the prices we charge for our services directly relate to the benefits you will receive. To maintain the most competitive pricing, we routinely conduct thorough time study analyses that include setup, process, and tooling for all necessary operations and materials. Machining, testing and material handling times are calculated based on known feeds, speeds and part density rates. This total is then factored by the company's burden rate and profit margin, which is then factored again based on market value.
By using concurrent engineering with DFMA software we are able to optimize part features, materials and design work flow so parts fit into an efficient profile and process to lower cost. This not only reduces costs for both of us, it makes it easy to provide you with total price transparency.
Supplier Directory Categories