About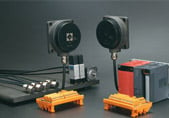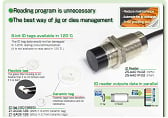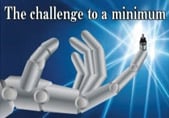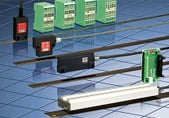 B&PLUS K.K. is a manufacturing company that provides customers with unique products and solutions. Since 1980, as 'Nihon Balluff' a member of the BALLUFF group we offer BALLUFF products in Japan and also provide each country with our own products through the BALLUFF world wide network. We changed our company name into B&PLUS K.K. from Nihon Balluff on April 1st, 2008. We continue to develop and manufacture solution products with our sensing technology for the customer.
The Mission of B&PLUS USA is to be the best solution provider for any sensing problem.
Remote System
Remote System is an original connection system which supplies power and transmits signals inductively between a moving part such as a pallet or a turn-table and a local position.
RFID System
Our easy RFID Systems "8bit" doesn't need any programs.
Customer wire and supplies the power, you can realize 8bit numbering easily.
Encoder
This Encoder is very small. The smallest size is φ3mm. This product is used for very small spaces in robotics, healthcare, etc.
Micro Moter
High Tourque, however small. You can achieve more natural fiture and movement by our motors.
Linear Scale
Linear scale realize to measure your linear movement. High gap, high resolution and high response!
B&PLUS USA provides the best possible service to all customers. Please feel free to contact us and let us help you!
Supplier Directory Categories
Technical Articles

Address Mark Reader : Reader
(Linear Position Sensing)
SMR-50B-N is designed for reading Address Mark Magnet SMG-100N (N-pole is up. /Yellow laminate), that will be installed at stopping position or at a branch of magnetic navigation type AGV. By... (
View Full Article
)