About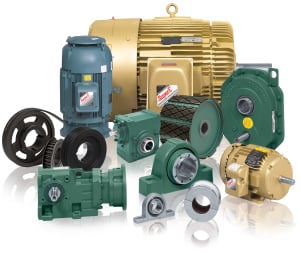 ABB Motors and Mechanical Inc. (formerly Baldor Electric Company) is the leading marketer, designer, manufacturer, and service provider of industrial electric motors, generators and mechanical power transmission products.
ABB and Baldor-Reliance brand industrial motors range from sub-fractional to 100,000 horsepower and include NEMA, IEC, AC, DC, variable speed, synchronous reluctance,gear, and servo motors. Dodge® mechanical power transmission products include mounted bearings, enclosed gearing, couplings, bushings, sheaves, and pulleys. Baldor Electric Company was acquired by ABB in 2011, and became ABB on March 1, 2018.
Baldor Electric Company, headquartered in Fort Smith, Arkansas is a leading marketer, designer and manufacturer of industrial electric motors, drives and mechanical power transmission products. We were founded in 1920 in St. Louis, Missouri, and in January 2011 we became a proud member of the ABB Group.
Baldor is the largest motor and mechanical power transmission company in North America. Baldor•Reliance and ABB motors range from 1/50th through 100,000 horsepower with leading customer preference and market share. We sell and support the entire line of ABB IEC and medium voltage motors, along with the full range of ABB industrial drives.
Baldor is also the leading producer of mechanical power transmission products. Our product family includes Baldor•Dodge engineered mounted bearings, enclosed gear products and power transmission products as well as Baldor•Maska pulleys and couplings.
Supplier Directory Categories
ABB is listed in these categories:
Technical Articles

Cowern Papers: Motor Basics
(Motors)
Enclosed you will find a set of papers that I have written on motor related subjects. For the most part, these have been written in response to customer questions regarding motors. (
View Full Article
)