About
Innovations in Comfort, Energy Efficiency and Safety Solutions.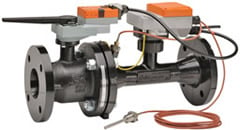 Belimo Americas, a world leader in the design and manufacture of damper actuators and control valves used in commercial HVAC systems. Known for its direct-coupled actuator and innovations in pressure independent control valve technology, Belimo has solutions to maintain an energy efficient building environment.
Belimo Americas serves customers throughout the United States, Canada, and Latin America. Belimo Americas is an integral part of Belimo Holding AG (Belimo.com), a publicly held company headquartered in Hinwil, Switzerland with business units in the Americas, Europe, and Asia Pacific.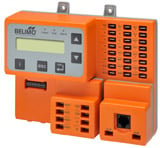 Belimo focuses solely on innovative technology in damper actuators, control valves and economizers. Since its inception in 1975, the major developments in HVAC actuator technology have come from Belimo. Their products help create comfort, safety, and efficiency in buildings. Belimo Americas' satisfaction and loyalty have made them a leader in HVAC throughout the world.
Supplier Directory Categories
Belimo Americas is also listed in these categories:
Technical Articles