About

Bepex International is the global leader in material processing technology and systems. With the broadest range of industrial process equipment in the world, our team of engineers and field service support technicians has helped customers realize their potential for decades. Integrity, innovation and a commitment to our customers are at the forefront of our approach to design and supply reliable processing systems.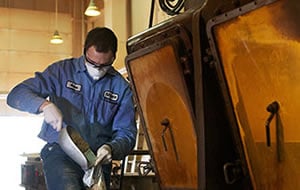 We take your process challenges or new product idea and engineer a system that creates value for your customers. With our bench-scale analytical lab we evaluate your material to determine feasibility with one of our many industry-proven technologies. After selecting the best process to fit your requirements we then use our fully equipped Process Development Center in Minneapolis, Minnesota to run pilot scale trials. This established process provides you with representative material and market-ready samples for your customers to evaluate. From these tests Bepex designs a production-scale system with a guaranteed process warranty to ensure your success. Once installed, our process engineers and technicians assist in implementation of the system in your facility and help maintain your equipment to secure the future of your process.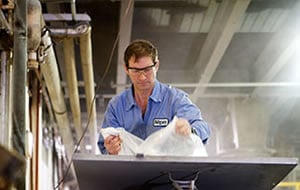 Integrity. At Bepex we take pride in our wide range of process technologies and our unique ability to match your application to the right equipment.

Commitment. Bepex is committed to the success of our customers starting with our New Process Development Center and continuing through our aftermarket support team we help you secure the future of your process.

Innovation. Bepex is a single-source supplier of complete industrial process systems and we offer industry-proven custom solutions to solve your toughest applications.
Bepex offers a complete line of industrial technology for mixing, size reduction, drying and agglomeration. We use this technology along with a comprehensive understanding of your application to develop customized systems across the food,chemical and mineral industries. We are proud of our unique ability as a single-source supplier to combine our equipment and experience to engineer a complete system. We look forward to opportunity to work with you on your next industrial process. We bring decades of experience in the food, chemical and mineral industries to your application and look forward to working with you on your next industrial process. Contact us today to start working with our team!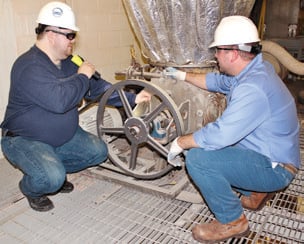 Process Development
We understand the resources our customers need to invest in order to bring and industrial process to live. We work with you to evaluate your application and create a system that meets your material requirements. Then we create a complete proposal including a process guarantee that insures the success of your full-scale production. If you are looking to add a process step into an existing system, or optimize your current operation, Bepex will deliver everything you need and support you after the installation is complete.
Aftermarket
In today's competitive global environment we understand reliability and performance are paramount to your success. The Bepex Aftermarket Team is committed to ensuring our systems continue to perform as specified and we work with our customers to meet your evolving needs around the world. We leverage our experience in the design and operation of industrial process systems to supply engineered parts and on-going support. We offer an innovative approach to process optimization that uses small scale testing in our lab, then we apply those results to your active system minimizing downtime and operating cost.Bepex Aftermarket Services include:
Field-service technicians
Engineered replacement parts
Onsite equipment repair and parts installation
Machine reconditioning
Mechanical and operational analysis
Process system optimization
Industries
At Bepex, we have a wide range of process technology, but it's our experience designing systems across industries that provide the greatest value to our customers. We have developed hundreds of unique processes to solve a range of food, chemical and mineral applications. We believe in our proven process and with our Process Development Center, we leverage experience into guaranteed results.
Our customer's markets have evolved over the decades, and for over 100 years we've developed the tools to provide more the just a piece of equipment. Every Bepex process is designed to meet the new market demands of today. Whether its food ingredients, specialty chemicals, or high-value minerals, we apply our experience to each application so your system is uniquely optimized to your requirements. Whatever your material, we provide the process to take it from its raw form to create a product tat adds the value you need.
From coal briquetting in the 1920s, to developing the first continuous polymer solid stating system in the 1960s, to creating a process for the efficient heat treatment of whole grains today, our experience is unmatched. Our breadth of technology gives us the tools we need to design a complete system and we can prove this in our Process Development Center. It's our experience in processing materials that provides the foundation for creating a production system to meet every one of our customer's conditions.
Supplier Directory Categories
Bepex International LLC is also listed in these categories:
Technical Articles

Coating Calcium Carbonate with Stearate
(Solids and Powder Processing Equipment)
Problem: Calcium Carbonate is a commonly used filler in plastics compounding. Typically, a stearate coating is required to improve dispersiblity of this additive into the compounding process. (
View Full Article
)