About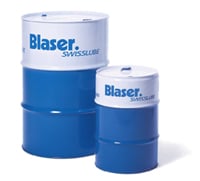 Blaser Swisslube produces high-end Swiss quality coolants to improve tool life and productivity.
Blaser Swisslube was founded in 1936 by Willy Blaser. He started the company with one product and one vision. The goal of the company, from the beginning, has been to produce value-added products for customers that are friendly for humans and the environment.
Our customers' trust is our motivation. We develop our products in pace with scientific technology, always keeping the safety of people and the environment in mind.
As a Blaser customer, you will get the highest performance product in the industry with the support and Know-How of a dedicated staff. Put our products and our people to the test.
Supplier Directory Categories