Profile Home
About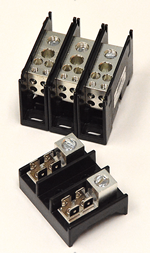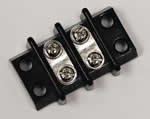 If It's A Terminal Block, BlockMaster Has It!
With our unique product line, extensive inventory and Value-Added Center, BlockMaster Electronics has been the best source for quality terminal blocks at competitive prices since 1994 for electrical and electronic OEMs. The company offers over 9,500 P/Ns including PCB, Feed-through and Power Distribution types, including terminal blocks from 1 to 380 amps, PCB styles up to 150 amps, PCB screw terminals from 25 — 150 amps and BlockMaster's new medium power terminal blocks with 2 or 3 poles, rated at 50A/300V.
But thanks to our Value-Added Center, we are equipped to meet your modification needs. We can perform specific, extensive customizations right here at our headquarters. BlockMaster's Value-added Center can also provide quick turnaround on prototypes. The result: reduced costs and dramatically shorter lead times for our customers.
Using modular construction, we can add or subtract positions on many of the terminal blocks in our product offering to create the part you need. If you need special hardware attached, such as quick connects or jumpers, we can do it in-house. We can cut barrier blocks seamlessly to the number of positions you need, shipping within a few days instead of seven to eight weeks.
Another new value-added service is our in-house marking capability. We can mark most of our parts per the customer's spec using Pad Printing technology, allowing for quick turnaround. We can even color-code certain modular connectors by position!
Thanks to our Value-Added Center, BlockMaster is more capable and responsive than ever. We are your one-stop terminal block company.
Technical Articles


Types of PCB Terminal Blocks
(Connectors)
PCB terminal blocks are modular, insulated devices that mount on printed circuit boards (PCBs) and secure two or more wires together. Terminal blocks are used to secure and/or terminate wires and, in... (
View Full Article
)