About

Blue Grass Manufacturing Works for You!

Conveniently located in Lexington, Kentucky Blue Grass Manufacturing can assist you in all phases of the manufacturing process -- cost reduction, manufacturing engineering, tool building, fabricating, welding, machining, assembly, sourcing and purchasing even order entry and customer fulfillment.
They are specialists in the manufacturing processes they host.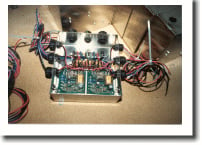 They Have Extensive Resources
They have been in business for over 40 years. They operate a 100,000 square foot, clean contract manufacturing facility in Lexington, Kentucky. They are able to configure a wide variety of production cells and assembly lines in the plant to manufacture everything from labor intensive assembly lines, large welded assemblies, to work cells for machining, or high-precision micro-welded halogen bulbs for aircraft landing lights.

They Have Exceptional Experience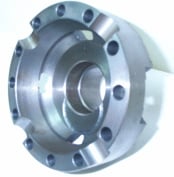 Their customers over the years represent a Who's Who of leading companies in many different industries -- appliance, automotive, electrical, telecommunications and office automation among others. Those customers come to them, and come back to them again and again, because they are consistently able to deliver economical, timely, and highly productive solutions to their manufacturing problems.
They are particularly proud of their ability to forge lasting partnerships with their customers, to conform their assembly lines and their procedures to theirs so that they consistently deliver just what they need, just when they are ready for it, at a level of quality that exceeds their expectations.

They Can Handle Big Jobs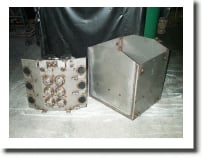 The services that they perform at their Lexington Plant include engineering, tool building, metal fabrication, welding, machining, and assembly. To supplement and complement those core capabilities, they have recently begun and are well along with the task of building the Supply Chain Alliance, a partnership of companies who host complimenting contract processes. Each company has demonstrated a combination of financial stability, innovation, and excellence in their hosted process. Backed by the Alliance, Blue Grass Manufacturing is able to offer its customers single source responsibility for an extremely wide range of products and contract manufacturing services.

Let Them Show You What They Can Do For You!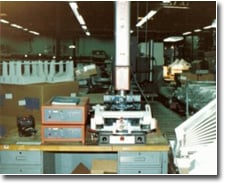 They are grateful for your visit to their website; as you browse the information they've assembled here, they hope that you will better understand how the focused team at Blue Grass Manufacturing Company can apply its expertise to your manufacturing problems.

They are eager to talk with you about your situation and to develop a proposal that will show you how they can save you money, improve the quality and increase the availability of your product.
They will show you how outsourcing can free up your corporate resources so that they can be allocated more profitably and productively towards key objectives like product development or finding new customers and channels of distribution.
Supplier Directory Categories
Blue Grass Manufacturing Co. is also listed in these categories: